New Whey Protein
Now available in 500g jar!
Whey Protein is the go-to product for all sports enthusiasts who want to build muscle, get toned or even lose weight! Great taste, high protein and best quality, that's our recipe for NXT Level Whey Protein.
Discover Now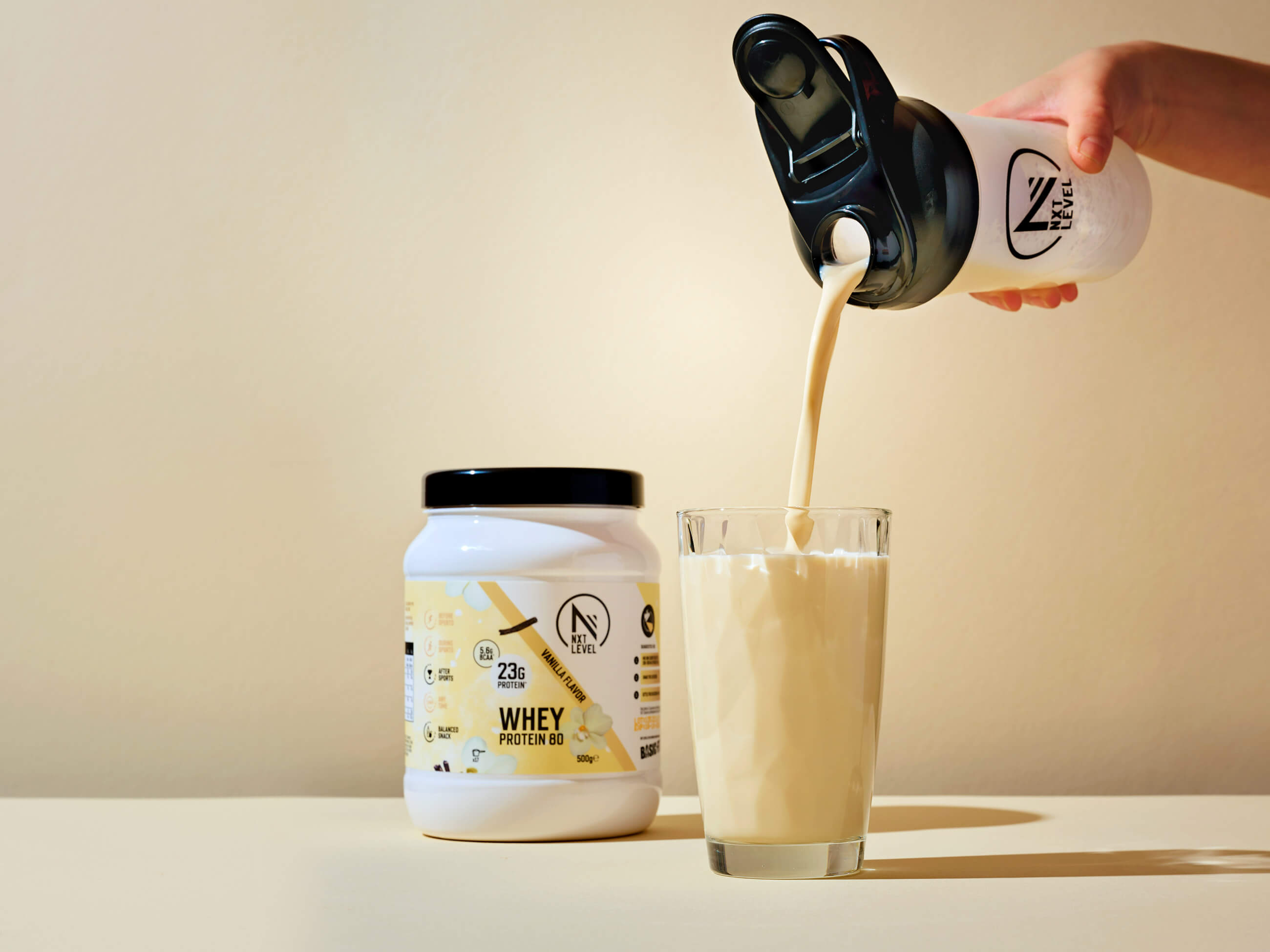 Scientifically approved
All our products are checked with scientifical validated evidence of their function. We have inhouse knowledge on nutrition, physiology and legislation
Nutrition
Our experts work daily to improve at all nutritional values as possible. We work hard to make the formulas with no sugar, low fat, high in protein & plant-based.
Best Tasting
When we say "best tasting" we mean it! Our products have the best taste on the market. Why don't you try it? We dare you!
Reach your goal with NXT Level
We believe that sports nutrition is for everyone, for gym lovers, but also for regular people aiming for a healthy lifestyle.
"Sport nutrition" shouldn't be a tricky word, that's why our mission is to prove that sport nutrtion is the healthy choice for you, no matter of sport activity, body type or goal.
Read more