Suplementos sin dopaje

We believe that our sports nutrition and supplements should be accessible to everyone. Also to (professional) athletes that must be sure that the supplements they use are completely free of prohibited substances, so that they can strive to deliver top performances without worry.
That is why we had the supplements listed below independently approved by a world leader in the food industry: the LGC Laboratory in the United Kingdom. And yes: these supplements are now in the proud possession of the NZVT certificate!
Product              

Batch number

Exp. date

L0276A3

A3L1195

31-10-2021

31-10-2022

L1602794

L1603037

L1603261

04-11-2022

07-05-2023

17-01-2024

13520JP1

13521iC1

13522BT2

02-09-2022

25-07-2023

14-02-2024
This means that these NXT Level supplements meet the NZVT guidelines and can be used by (professional) athletes without worry to take their performance to a n(e)xt level! You can also find these supplements in the database of the NZVT itself.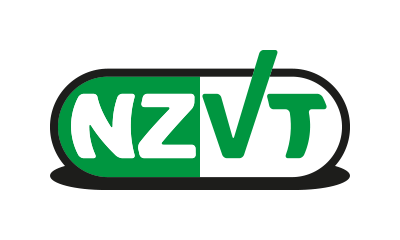 WHAT IS THE NZVT?
The Doping Authority Netherlands, NZVT, was set up in 2003 in response to the risk that (professional) athletes take when they use nutritional supplements to get the most out of their performance. This is because food supplements can contain prohibited substances, which can lead to a positive result when a doping test is being taken. And as a (professional) athlete, you want to prevent that at all cost!
The NZVT therefore offers suppliers of food supplements (that's us!) the opportunity to have their supplements checked for doping substances for a fee. The examination of supplements is done per batch (a unit of supplements that are produced at the same time). Each batch has a unique batch number, which is stated on the packaging of the supplements from that batch. As a (professional) athlete, you can see exactly which batch of which supplement meets the standards of the NZVT. The examined batches of our supplements are shown in the table above.
NZVT-CERTIFIED PROTEINS
Proteins are the building blocks of the body and support the maintenance and growth of muscle mass. No less than 16-20% of your body weight consists of proteins, the second largest component in the body after water! If you are very active, like a (professional) athlete for example, you also require a higher protein intake compared to someone who is less active. A varied and balanced diet should already provide a large part of your daily protein intake, and this can be supplemented with the help of nutritional supplements such as protein powders and protein drinks.
Because the importance of getting enough protein is great among (professional) athletes, we think it is important to offer a range of NZVT-certified proteins as well. The approved doping-free protein powders (including doping-free plant-based protein powder) and doping-free protein drinks can be found in the table above.