Friday 19 / 07 / 2019 0
Vegan Banana & Blueberry Muffins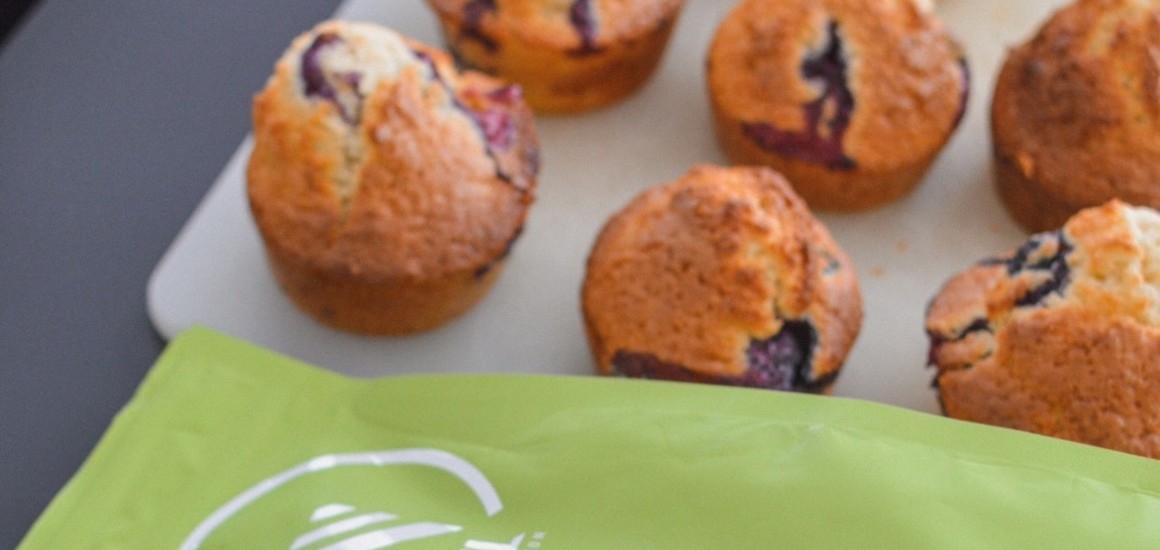 For 8 muffins
Ingredients:
3-4 very ripe bananas

130g all-purpose flour

1 tsp baking powder

½ tsp baking soda

1 scoop Pea Protein 80 - Vanilla

1 tsp ground cinnamon

1/8 tsp salt

50g coconut oil

4 tbsp coconut blossom syrup

100g blueberries + extra for topping
Nutritional values (per serving of 1 muffin):
196kcal | 5,2g protein | 6,9g fat | 26,8g carbs | 10,8g fibre
Instructions:
Preheat oven to 180°

C and grease a muffin tray with coconut oil.

Mash the bananas in a bowl and mix in the coconut blossom syrup and the melted coconut oil.

In a separate bowl, add the flour, baking powder, baking soda, pea protein, cinnamon and salt. 

Mix well.
Add banana 

mixture and blueberries and fold in until combined. Set aside for 5 minutes.

Fill 8 muffin cups with the batter. Top with extra blueberries.

Bake for 12-15 minutes.
Allow to cool and enjoy!