Tuesday 25 / 06 / 2019 0
Salted Caramel Banana Smoothie Bowl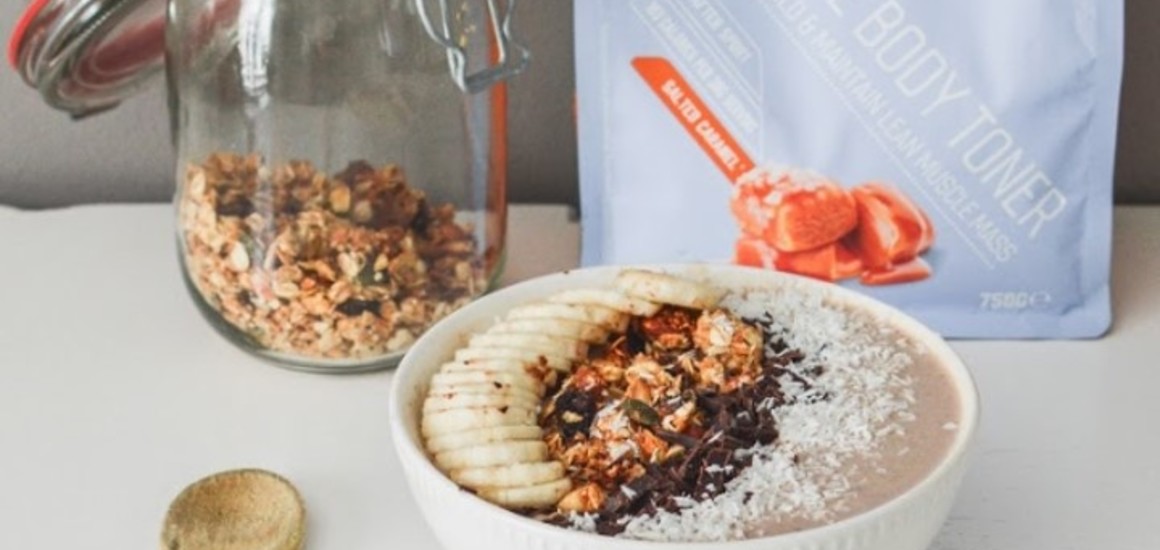 For 1 smoothie bowl
Ingredients:
200ml almond milk
3 tbsp fat free Greek yogurt (approx. 50g)
1 large frozen and sliced banana
1 pinch of salt
1 tsp peanut butter
A few drops of vanilla extract
1 tsp of honey, stevia, maple syrup or 1 Medjool date to sweeten
Toppings: ½ banana slices, roasted almonds, 1 tsp chia seeds, toasted dried coconut slices
Nutritional values:
Without toppings: 334kcal | 33,3g protein | 7g fat | 32,1g carbs | 7g fibre
With toppings: 498kcal | 37,3g protein | 17,3g fat | 43,3g carbs | 8,5g fibre
Instructions:
In a food processor/ blender, blend all ingredients until smooth.
Pour into a bowl and add toppings.