Friday 02 / 08 / 2019 0
Rainbow protein shaved ice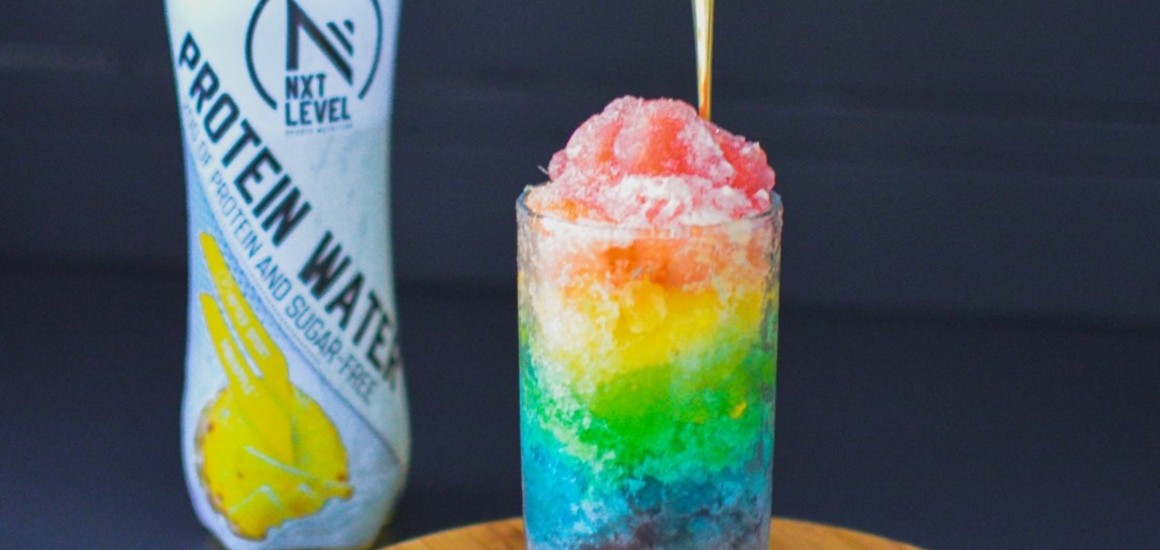 For 1 serving
Ingredients:
100g frozen pineapple
1 tsp of honey
Juice of ¼ lemon
Coloring agent
Nut. values (per serving):
104kcal | 8,5g protein | 0,2g fat | 15,1g carbs | 1,3g fibre
Instructions:
Blend all ingredients until smooth and pour in 6 shallow plastic containers.
Add coloring agent to each container: red, orange, yellow, green, blue & purple.
Place the containers in the freezer for 5 to 6 hours or overnight.
When ready to serve, place at room temperature for a couple of minutes and start scraping the surface with the tines of a fork.
Place the granita in a small glass in the backwards sequence of the colors of the rainbow.
Enjoy!