Wednesday 30 / 01 / 2019 0
Protein Strawberry Cheesecake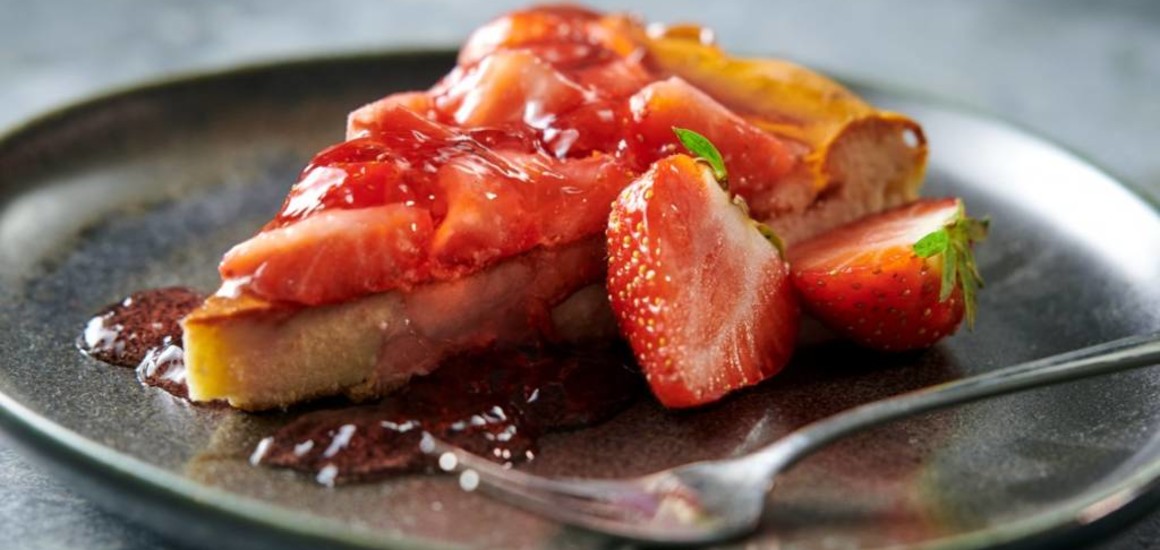 For 8 servings
Ingredients:
2 scoops (60g) Whey Isolate 90 – Strawberry
350g fat free cream cheese or Monchou
300g strawberry quark or Greek yogurt
2 tablespoons low sugar strawberry jelly
2 large eggs
50g sweetener
1 tsp lemon juice
200g chopped strawberries (extra for topping)
Nutritional values (per serving):
165kcal | 15,4g protein | 6,5g fat | 10,8g carbs | 0,7g fibre
Instructions:
Pre-heat your oven to 180°C.
Mix all the ingredients into a large bowl.
Line an 20cm cake tin with parchment paper and pour in the cheesecake mix.
Bake for 30-35 minutes, then reduce the heat to 100 degrees Celcius for 50-60 minutes.
Remove cheesecake and allow to cool, then top with remaining strawberries and chill in fridge overnight before serving.