Friday 16 / 10 / 2020 0
Protein Rich Lava Cake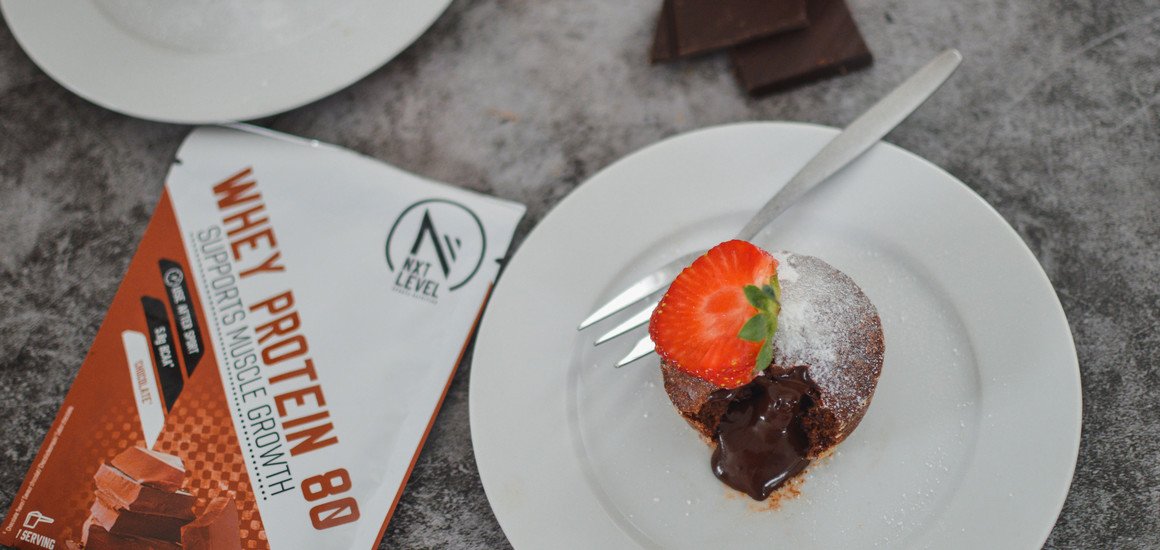 For 6 - 8 mini-cakes
Ingredients:
120g oat flour
40g coconut sugar
20g cocoa powder
3/4 tsp baking powder
1 banana
160ml unsweetened almond milk
30g dark chocolate squares
Nutritional values (per cake)
131kcal | 5,7g protein | 3,6g fat | 18,5g carbs | 1,3g fibre
Instructions:
In a blender, mix the banana and the milk until smooth.
In a bowl, mix together all dry ingredients: oat flour, sugar, protein powder, baking powder.
Add the banana milkshake to the dry ingredients and combine.
Use a muffin tray, or small ramequins sprayed with coconut oil and coated with flour.
Preheat the oven at 180°C. Pour the dough in the molds and add in the middle a square of chocolate.
If using a muffin tray, cook for 10 minutes, or until the edges are firm and the middle still soft. If using ramequins, let cook a bit longer.
Once cooked, let cool for a minute or 2 and then take the cakes out of the molds and place on a small plate upside down. Finish by dusting a bit of cocoa powder.
Enjoy!