Friday 02 / 10 / 2020 0
Protein Rich Choco Scones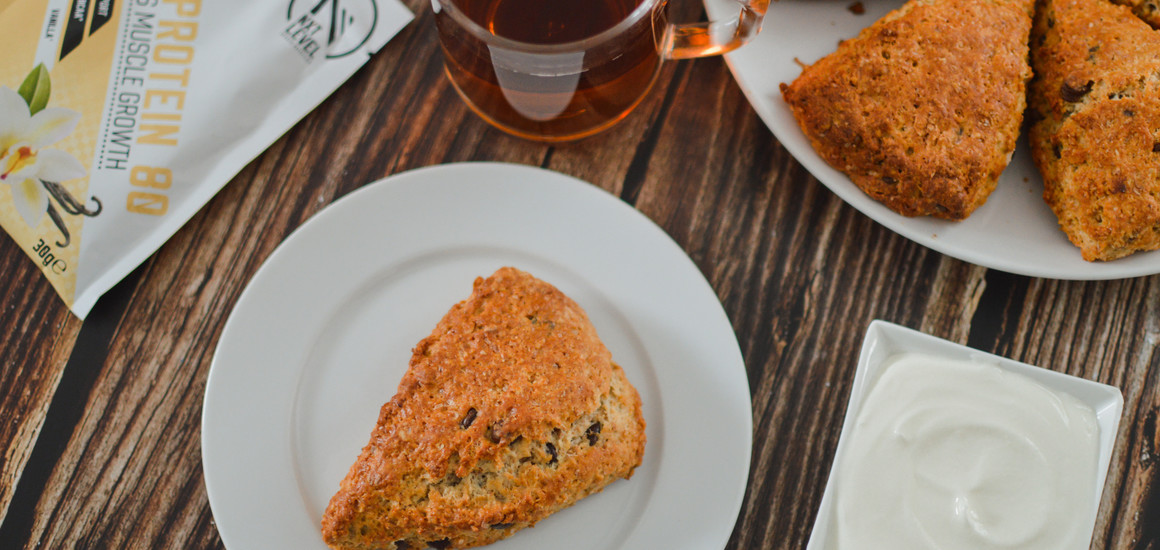 Ingredients:
(for 8 scones)
• 170g whole wheat flour
• 40g oat flour
• 30g Whey Protein 80, Vanilla
• 30g coconut sugar
• 1 egg
• 50g coconut oil
• 90g Greek yogurt, 0% fat
• 2,5 tsp baking powder
• ½ tsp cinnamon powder
• 1 tsp vanilla extract
• 30g chocolate chips
Nutritional values: (per scone)
211kcal| 8,4g protein | 9,5g fat | 22,4g carbs | 2,3g fibre
Instructions:
1. In a large bowl, mix together the wheat and oat flours, protein powder, sugar, baking powder and cinnamon.
2. Add the coconut oil (still hard) and use your fingers to gently rub the oil into the powders. It should look crumbly.
3. Add the egg and vanilla extract as well as half the yogurt. Use a spoon to mix in into the dough. Then, gradually add the rest of the yogurt, until all dry ingredients are mixed with the wet ones. The final dough should be slightly sticky. Fold in the chocolate chips.
4. Preheat the oven at 180°C. Place the dough on a baking sheet covered with baking paper, giving it a round shape.
5. With a knife, cut in 8 pieces. Bake for 15-20min, until golden.

Enjoy!