Thursday 26 / 11 / 2020 0
Protein Peppernoten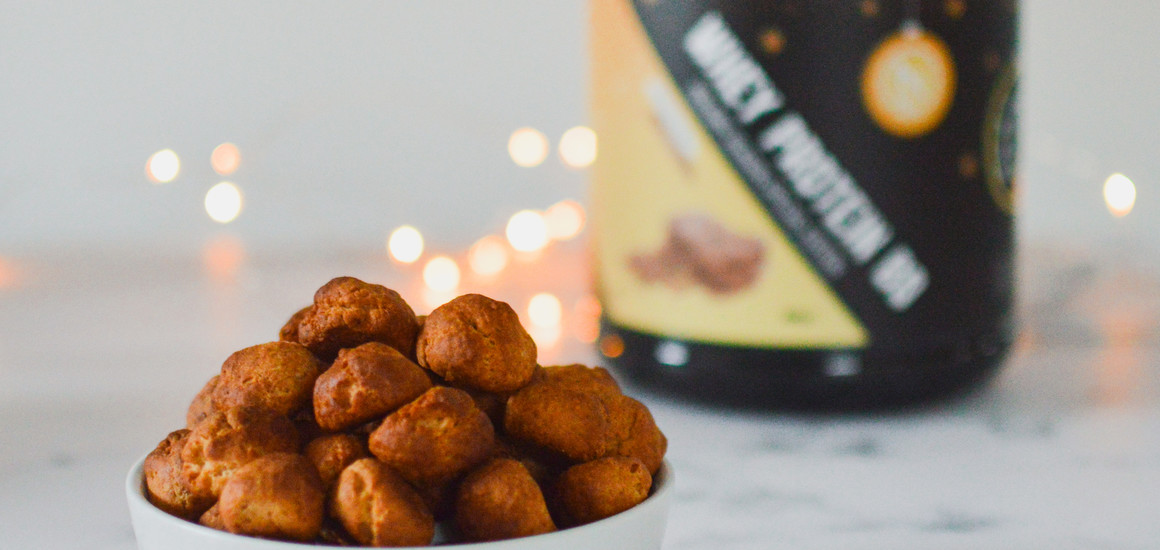 For 30 biscuits
Ingredients:
100g whole meal flour
20g almond flour
30g Whey Protein 80 – Speculoos
2 tsps Speculoos spices
1 tbsp honey
1 tsp baking powder
30g coconut oil
50g almond milk
Nutritional values (per serving of 5 biscuits):
142kcal | 7g protein | 7,5g fat | 11,1g carbs | 1,6g fibre
Instructions:
Blend all dry ingredients.
Add the coconut oil + honey and step by step the milk.
Roll little balls with your hands and place on a baking tray protected with a baking paper.
Cook in a pre-heated oven for 25 min. at 180°C.
Let cool down at room temperature.
And enjoy!