Friday 11 / 10 / 2019 0
Protein chocolate popcorn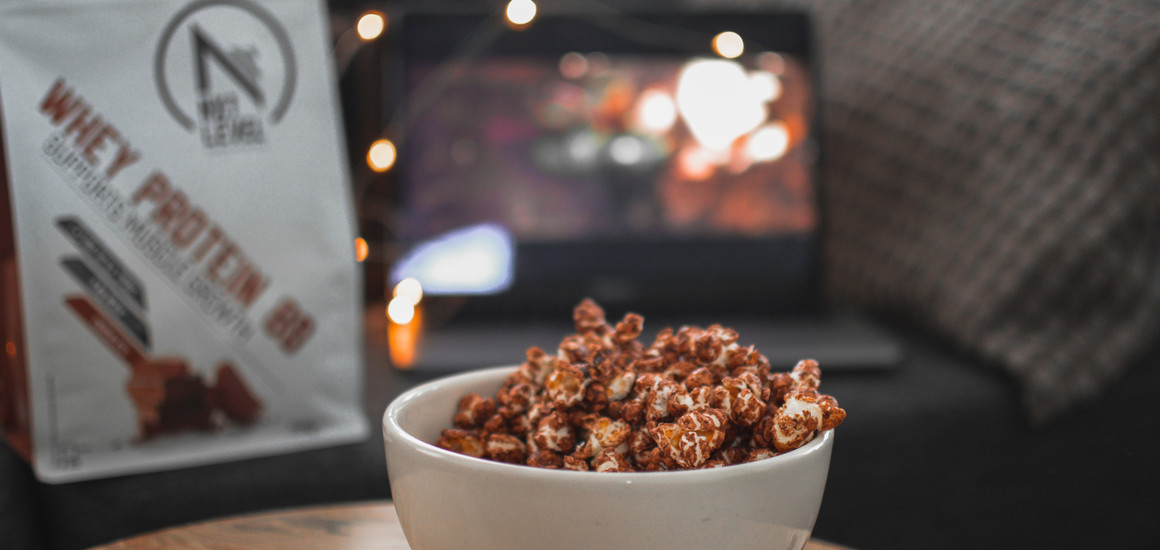 For 2 servings
Ingredients:
25g popcorn 
20g dark chocolate
2g coconut oil
10g Whey Protein 80 Chocolate
Instructions:
To prepare popcorn without adding oil: place the corn in a paper bag (like the ones used to wrap sandwiches or to pack fruits/ vegetables), fold the end tightly and heat in the microwave for approx. 3minutes – or until the sound of the corn popping slows down.
Chop the chocolate squares in small pieces and place in a bowl. Add the coconut oil and melt in the microwave for 20 seconds. Mix thoroughly with a spoon and add the protein powder. Blend until you get a smooth chocolate sauce.
Place the popcorn on a large tray and use a spoon to slowly cover with the chocolate sauce. Use a spatula to completely coat the popcorn. Let dry at room temperature or place in the fridge for 5 minutes.
Enjoy!