Friday 10 / 05 / 2019 0
Protein biscuits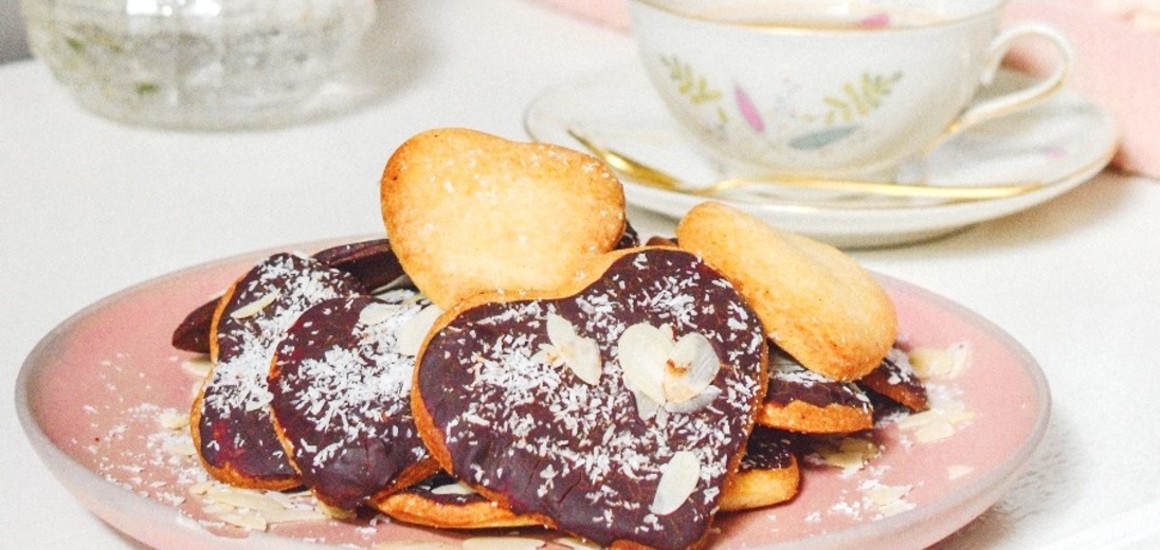 For 16 biscuits
Ingredients:
120g flour (whole or white)
50g sugar
50g coconut oil
1 egg
½ teaspoon cinnamon
1 teaspoon vanilla extract
Nutritional values (per serving of 3 biscuits):
248kcal | 9,1g protein | 12g fat | 25,3g carbs | 1,8g fibre (without chocolate topping - the chocolate/coconut topping adds +/- 30 calories per serving)
Instructions:
In a bowl, mix the egg, the sugar, the cinnamon and the vanilla extract.
Add the melted coconut oil and combine well with a wooden spoon.
Add all the flour and protein powder and blend with the spoon until it forms a big and smooth ball.
Place the dough in the fridge for at least an hour.
Take the dough out of the fridge (if too firm, place in the microwave for 10 seconds at the lowest power).
Fold a large baking paper in two (or use two small ones) and place the ball of dough on one side.
Roll the dough until it's more or less 3mm thick. Cut out shapes and place in the pre-heated oven for 10min. at 180°C.
Optional: let cool and cover with a layer of chocolate (melt a few squares of dark chocolate with 1 big spoon of milk in the microwave). Cover immediately with coconut powder or almonds.
Enjoy!