Friday 11 / 02 / 2022 0
''I'm whey into you'' bowl for 2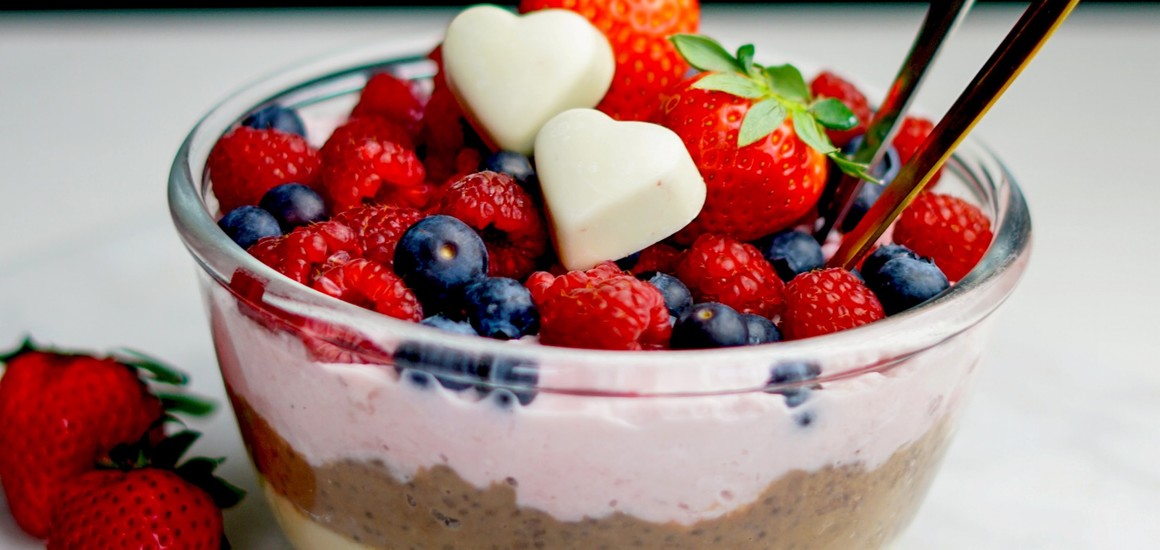 For 2 people
Ingredients:
500g low-fat vanilla quark
250ml almond milk
30g chia seeds
250g strawberries
50ml water
Juice from ½ lemon
Sweetener (e.g. Stevia)
1 sheet of gelatine
Instructions:
Mix the chia seeds, almond milk and protein powder in a bowl and put in the fridge for about 20 minutes.
Add 250g of the vanilla quark to the bowl you will use to serve from.
Cut the strawberries in half and put in a sauce pan together with the water, lemon juice and a bit of sweetener. Gently heat until it starts to simmer.
Soak the gelatin and add this, together with the remaining vanilla quark, in the sauce pan with the strawberries. Mix well and leave to cool in the fridge.
Take the protein chia seeds pudding (from step 1) out of the fridge and scoop on top of the vanilla quark (from step 2).
Then, scoop the strawberry mixture on top of the protein chia seeds pudding and put in the fridge for about an hour.
Decorate with fresh fruit and chocolate of your choice. 
Nutritional values (for 2 persons, without toppings):
589 kcal | 72g protein | 35g carbs | 14g fat | 14g fiber