Friday 24 / 07 / 2020 0
High protein yogurt mousse and crispy choco balls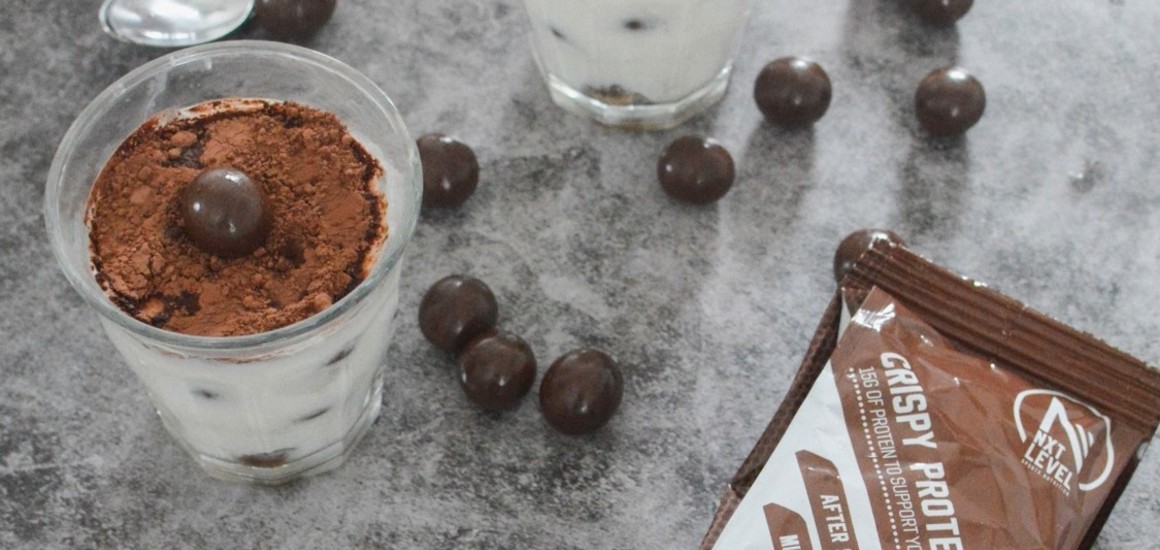 For 2 servings
Ingredients:
Nutritional values (per serving):
177kcal | 16,2g of protein | 6,5g fat | 11,0g carbs | 4g fiber
Instructions:
Add a pinch of salt to the egg white and whisk until stiff.
In a separate bowl, blend together the honey, vanilla extract and skyr.
Then step by step, and with a spatula, add the stiff egg white to the yogurt mixture. Proceed very gently to do not break the structure of the egg white. Place in the fridge for 1 hour or in the freezer for 20 minutes.
When ready to serve, place in a glass a few protein balls, then a layer of yogurt. Alternate to finish with a layer of yogurt, topped with a bit of cocoa powder.
Enjoy!