Friday 08 / 11 / 2019 0
High Protein Vanilla Mug Cake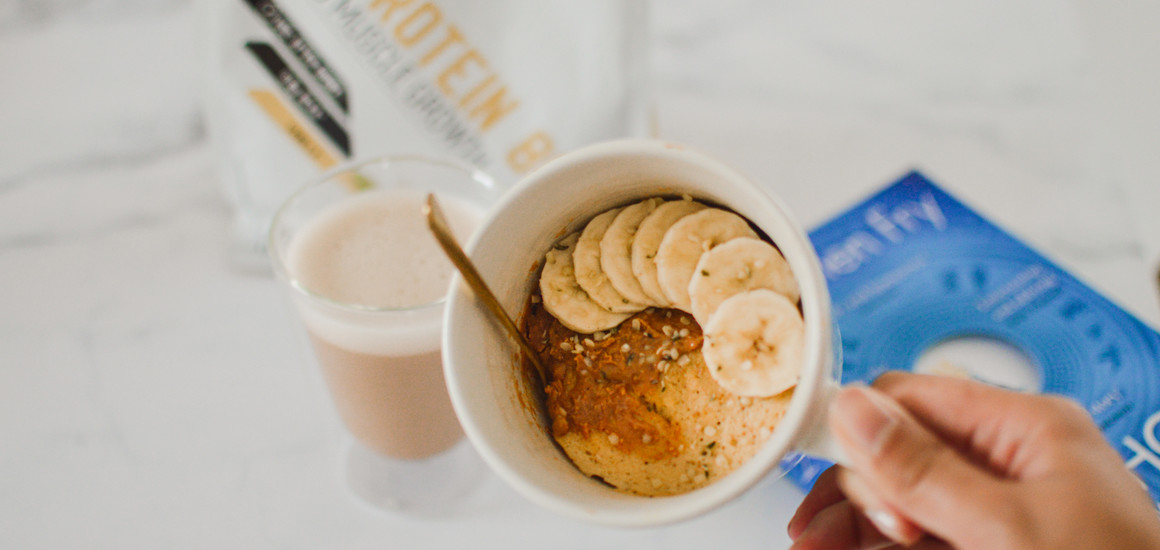 Ingredients:
20g whole wheat flour
1 egg
40g apple compote, no added sugar
5g melted coconut oil
½ tsp baking powder
½ tsp vanilla extract
¼ tsp cinnamon powder
Instructions:
Place all dry ingredients in a large mug a mix thoroughly
Add 1 by 1 the liquid ingredients and mix with a fork until you get a smooth texture
Place the mug in the microwave for 1 minute to 1min 20 sec – depending on the power of your microwave.
The texture of the cake should be still soft from the outside, since it will continue cooking in the mug for a few more seconds.
Now, the variations!
use whey 80 strawberry and add a few diced strawberries before cooking. Put a few slices on top before serving.
Use the plain recipe, add a tea spoon of peanut butter on top with a few slices of banana before serving.
Use the plain recipe, add the chips on top of the cake right after cooking. To make the cake even more tasty, add some extra fruit on top.