Thursday 03 / 01 / 2019 0
Vanilla French toasts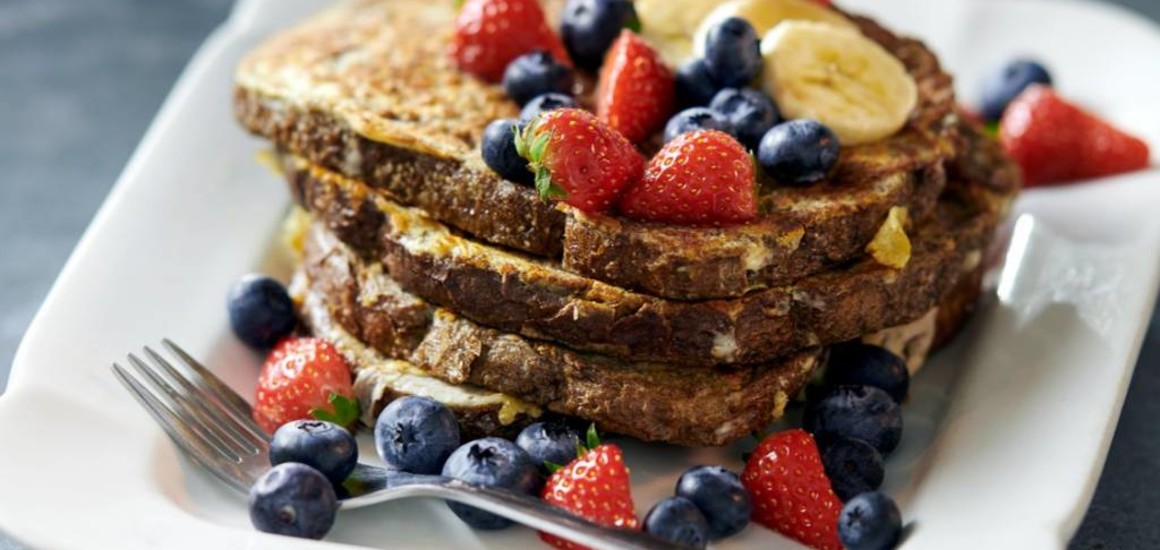 For 1 serving
Ingredients:
2 large slices of bread of choice (whole wheat or gluten free)
4 egg whites
60 ml of vegetal milk of choice (almond, rice, coconut…)
1 scoop of Whey Protein 80 - Vanilla
Sweetener of choice
A few drops of vanilla extract
Nutritional values:
293kcal | 41,4g protein| 3,6g fat | 22,2g carbs | 3,2g fibers (sweetened with 1 tsp of honey)
Instructions:
In a bowl stir together the egg whites, protein powder, milk, vanilla extract and sweeten to taste.
Pour the mixture over the slices of bread in a large bowl or baking dish. Let the bread soak until completely soft (5 to 10 minutes, depending on the thickness of the slices).
Cook the bread in a pan at medium heat until lightly golden brown on each side.