Monday 10 / 02 / 2020 0
High Protein Strawberry Parfait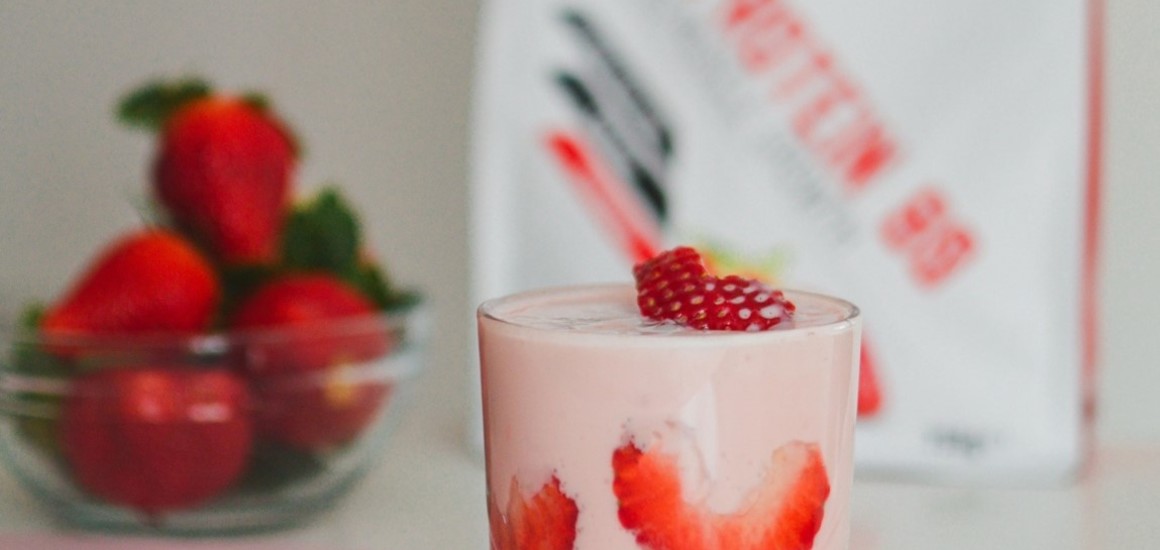 Ingredients (for 2 servings):
150g Greek yogurt 0% fat
30g whey protein 80 Strawberry flavor
50g strawberries
1 tsp brown sugar
Optional: 40g whole grain granola – our recipe
Nut. values (per serving):
127kcal
19g protein
1,4g fat
9,5g carbs
0,8g fibre
Instructions:
Dice the strawberries and keep few for decoration. Cover with sugar.
Blend the protein powder and yogurt
Layer the yogurt and strawberries in a glass – and eventually the granola
Enjoy!