Thursday 03 / 01 / 2019 0
High protein pumpkin soup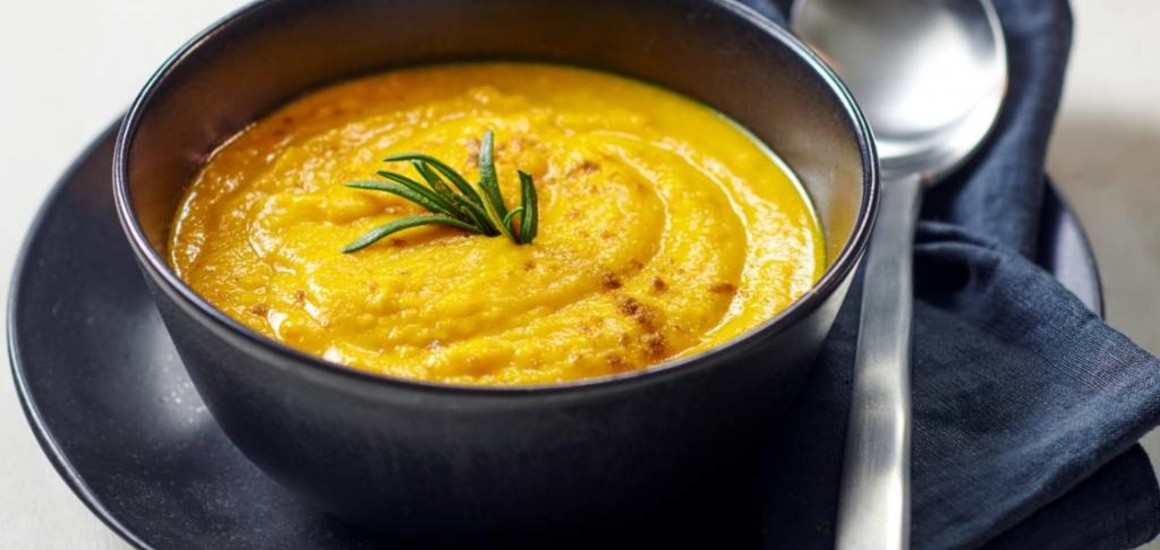 For 2 servings
Ingredients:
500g peeled pumpkin, diced
1 small peeled sweet potato, diced
1 vegetable stock cube or 1 tsp of powder – reduced salt and low fat
½ onion, finely chopped
1 garlic clove, crushed
½ teaspoon of ground cumin
¼ teaspoon of grated nutmeg
Salt
Pepper
1 teaspoon of olive oil
2 scoops of Whey Isolate 90 - Neutral
Nutritional values (per serving):
252kcal | 30,6g protein | 15,7g fat | 7,6g carbs | 6,7g fibre
Instructions:
Heat olive oil in a sauce pan over medium-high heat, add onion and cook until softened but not colored. Add garlic, spices, stock cube or powder and stir for 30 seconds.
Add diced pumpkin and potato, cover with 1L of water and bring to the boil. Turn heat to low, cover and simmer for 20 minutes (the cooking time depends on the thickness of the cubes of pumpkin and sweet potato). Check the dices of pumpkin and sweet potato with a fork.
Once soft and well cooked transfer only the cubes of pumpkin and sweet potato into a blender.
Mix 2 scoops of Whey Isolate 90 - Neutral into 100 ml of cold water (use a NXT Level shaker, it's way easier). Add this liquid to the blender and also 1 or 2 ladles of cooking water. Mix until smooth and adjust consistency as preferred. Add a ladle of cooking water if to thick, to have a more liquid soup. Adjust the seasoning if needed and serve!