Friday 28 / 02 / 2020 0
High protein Oven baked banana donut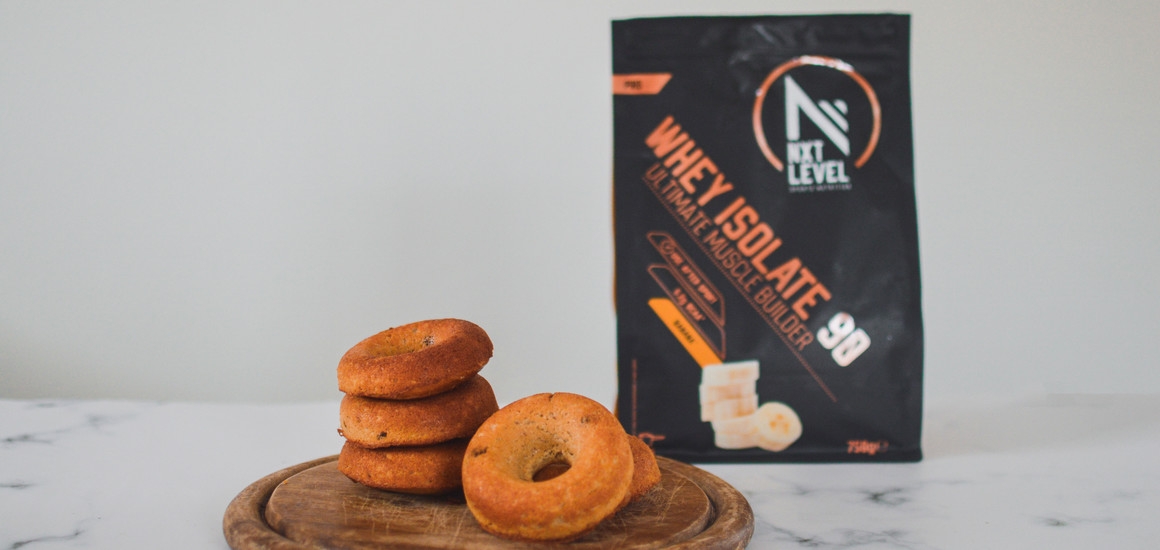 For 6 donuts
Ingredients:
70g oat flour
10g coconut sugar
30g coconut oil
1 small banana (+/- 70g)
1 tsp baking powder
1 tbsp milk
15g raisins
Nutritional values (per serving of 1 donut):
132kcal | 6g protein | 5,9g fat | 13,2g carbs | 0,9g fibre
Instructions:
Blend all dry ingredients and add the melted coconut oil. Use a spatula to evenly blend the mixture.
Mash the banana and add to the previous mixture. Blend again until you get a slightly sticky dough. Add the table spoon of milk and a handful of raisins (or chocolate if you prefer).
Place the dough in a donut tray and bake for 15 to 20 min. at 150°C.
Enjoy!