Friday 21 / 08 / 2020 0
High protein oat crackers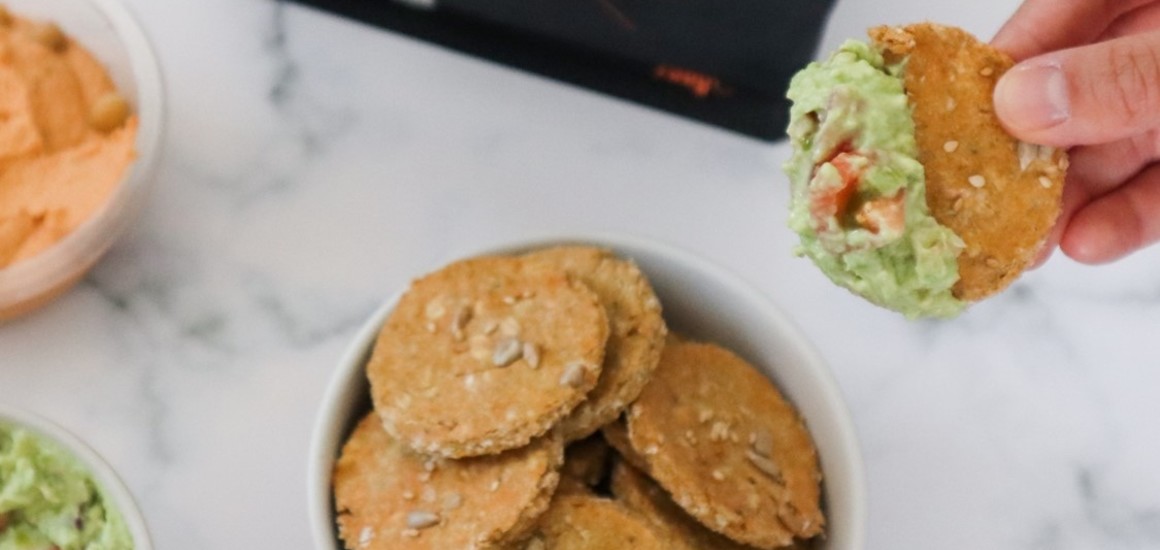 For 15-20 crackers
Ingredients:
125g oat flour
50g oat flakes
10g olive oil
100g water
1 tsp salt
¼ tsp pepper
½ tsp curcuma
½ tsp thyme
1 tbsp of seeds of choice: sunflower, sesame, pumpkin…
Nutritional values (per cracker):
50kcal | 2,6g protein | 1,6g fat | 5,8g carbs | 0,5g fibre
Instructions:
Blend in a bowl the oat flour, oat flakes, protein powder, salt and spices.
Add the olive oil and then the water. Mix well until you get a big ball.
Place the ball between 2 baking sheets and roll in a thin dough: 2-3mm thick.
Sprinkle the seeds at the surface of the thin dough and roll a last time.
Place in the fridge for 15 min., so the dough gets slightly harder.
Cut out the biscuits, in the shape that you want.
Place on a baking paper and cook in the preheated oven at 180°C for approx. 15-20 min.
Let cool down and serve with hummus, guacamole...
Enjoy!