Friday 04 / 06 / 2021 0
High Protein Hot Chocolate (Plant-based)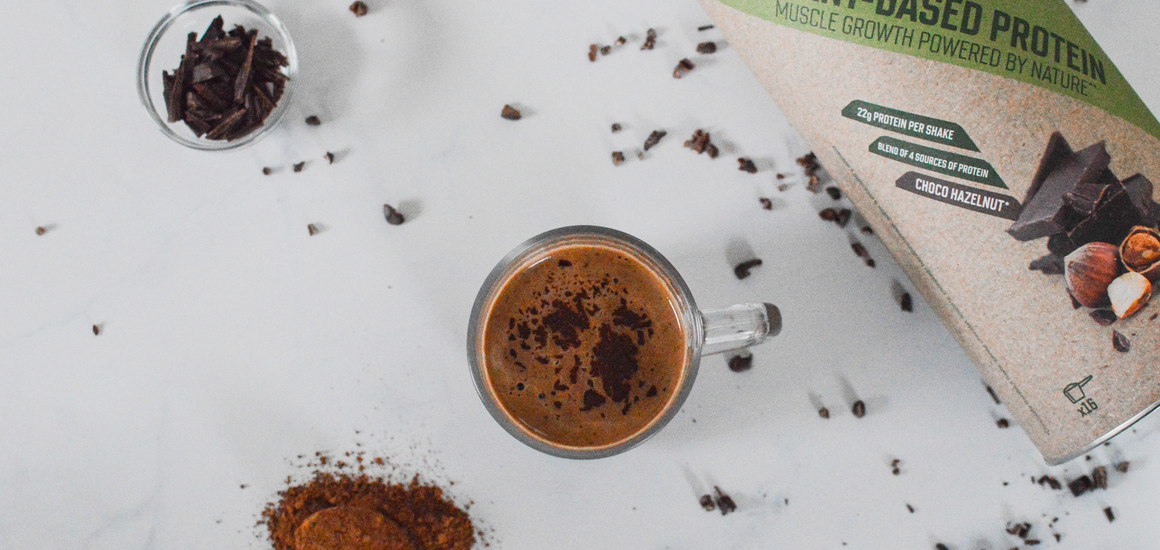 Ingredients (for 1 portion):
200ml almond milk unsweetened (or any other plant-based milk) + 1 tbsp extra
1 tsp coconut sugar or maple syrup
1 tbsp cocoa powder
1 tsp Maizena
A few drops of vanilla extract
Nutritional values (per portion):
226kcal | 25,9g protein | 6,7g fat | 12,8g carbs
Instructions:
In a shaker, place the milk, cocoa powder, sweetener and protein powder. Shake well and transfer to a medium saucepan
Heat over medium-low heat, whisking frequently.
In the meantime, mix together the extra tbsp of cold milk and the maizena. Add slowly to the chocolate in the sauce pan, while whisking constantly. The chocolate will thicken slightly after a few minutes.
Serve immediately, adding some shaved chocolate or any other topping.