Friday 10 / 04 / 2020 0
High Protein Greek yogurt bark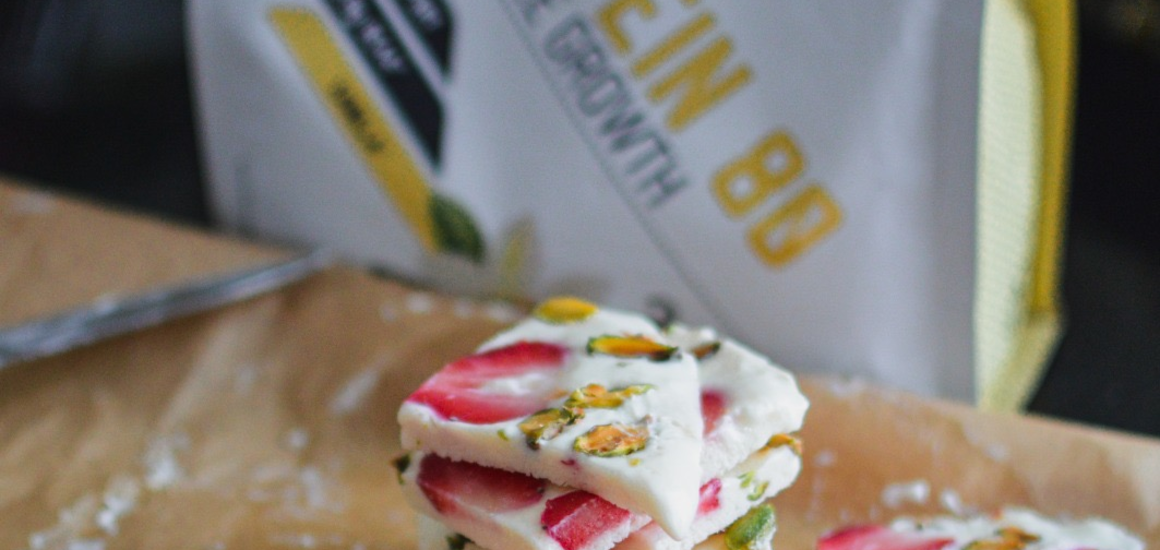 Ingredients (for 3 servings):
200g fat-free Greek yogurt
1 scoop Whey Protein 80 – Vanilla
1 tsp honey
½ tsp vanilla extract (optional)
50g strawberries
1 handful pistachios
Nut. value (per serving):
130kcal
15,4g protein
4,1g fat
6,9g carbs
1,3g fibre
Instructions:
Mix in a bowl the yogurt, protein powder, honey and vanilla extract
Cut the strawberries in thin slices and roughly chop the pistachios
Place a sheet of baking paper in a medium-sized baking pan and pour the yogurt. Use a spatula to spread the yogurt in an even layer (approx. 1cm)
Top with the strawberries and pistachios
Place in the freezer for about 4hours or until firm
Break into pieces and enjoy!