Friday 10 / 04 / 2020 0
High Protein Greek yogurt bark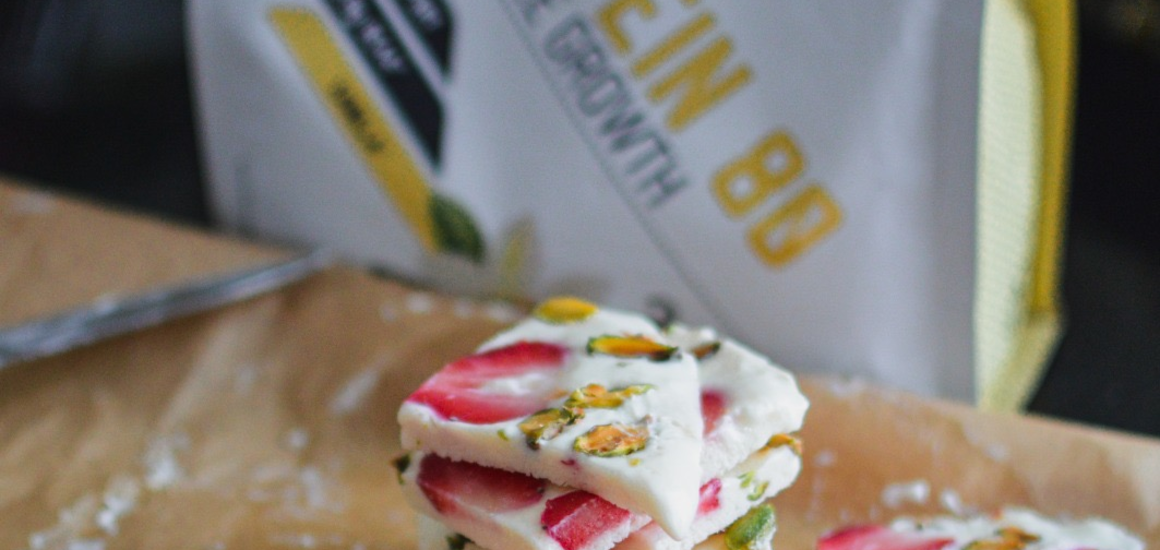 For 3 servings
Ingredients:
200g fat-free Greek yogurt
1 scoop Whey Protein 80 – Vanilla
1 tsp honey
½ tsp vanilla extract (optional)
50g strawberries
1 handful pistachios
Nutritional values (per serving):
130kcal | 15,4g protein | 4,1g fat | 6,9g carbs | 1,3g fibre
Instructions:
Mix in a bowl the yogurt, protein powder, honey and vanilla extract.
Cut the strawberries in thin slices and roughly chop the pistachios.
Place a sheet of baking paper in a medium-sized baking pan and pour the yogurt. Use a spatula to spread the yogurt in an even layer (approx. 1cm).
Top with the strawberries and pistachios.
Place in the freezer for about 4 hours or until firm.
Break into pieces and enjoy!