Friday 10 / 07 / 2020 0
High protein edible cookie dough balls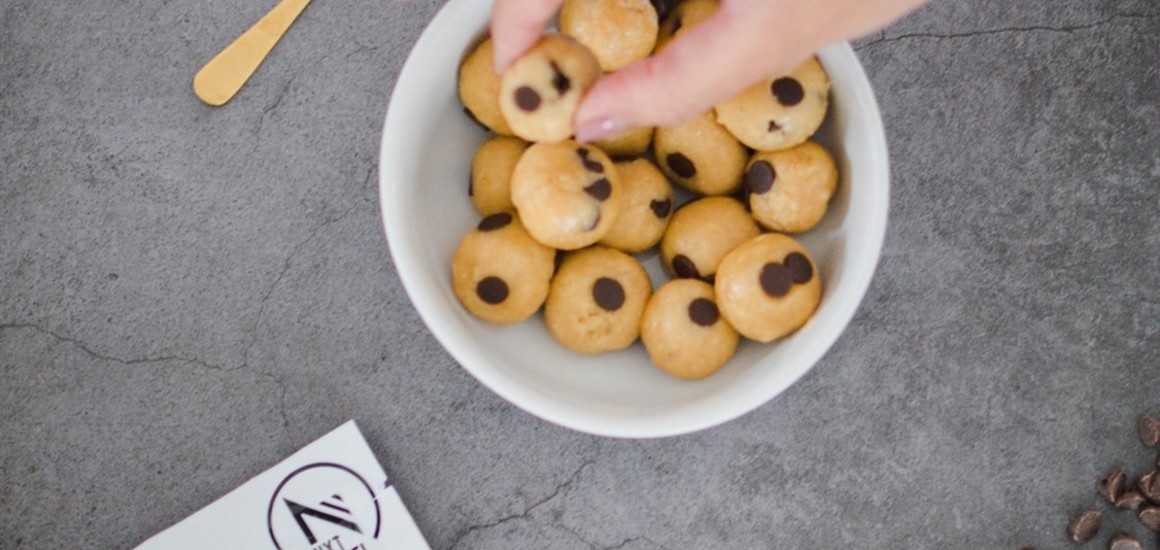 For 1 serving
Ingredients:
15g almond flour
15g apple compote, no added sugar
½ tsp almond milk, unsweetened
10g chocolate chips
½ tsp vanilla extract
Nutritional values:
218kcal | 28,3g protein | 10,1g fat | 4,6g carbs | 1,7g fibre
Instructions:
Mix in a bowl the protein powder, almond flour, vanilla extract and compote.
Add the almond milk and stir well. Let rest a few minutes for all the dry ingredients to absorb the liquid.
Add the chocolate chips, shape in balls and enjoy!