Friday 18 / 09 / 2020 0
High Protein Crepes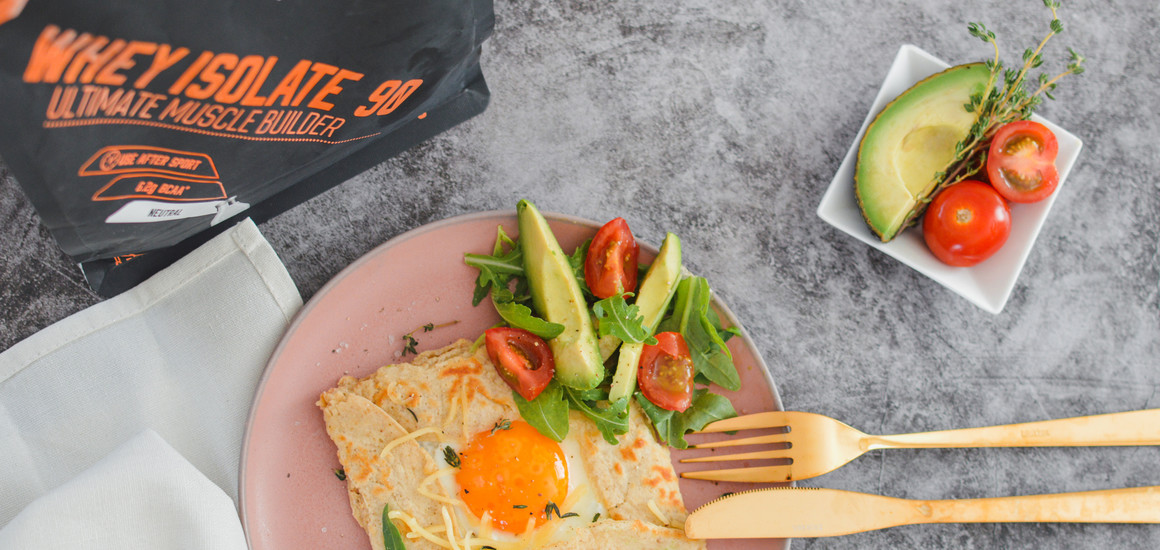 High Protein Crepes
For 5 crepes
Ingredients:
2 eggs
95g oat flour (or other flour)
30g Whey Isolate 90 – Neutral
250ml unsweetened almond milk
Pinch of salt + pepper
Toppings: egg, cheese…
Nut. Value (per crepe):
Without topping: 130kcal | 10,6g protein | 3,7g fat | 12,9g carbs | 1g fiber
With topping (1 egg + 20g cheese): 280kcal | 23,1g protein | 14,6g fat | 13,4g carbs | 1g fiber
Instructions:
In a bowl, mix together the flour, whey powder, salt and pepper
Add the 2 eggs and whisk together
Slowly add the milk and blend together until smooth
Place a non-sticky pan on the stove and cook one crepe after the other, a few minutes on each side
To transform a crepe into a tasty snack or side dish, add an egg and some cheese, fold and let cook slowly!
Tip: in order to switch to sweet crepes, just replace the Whey Isolate Neutral by a flavored version (vanilla for instance)!