Tuesday 08 / 06 / 2021 0
High Protein Chocolate Waffles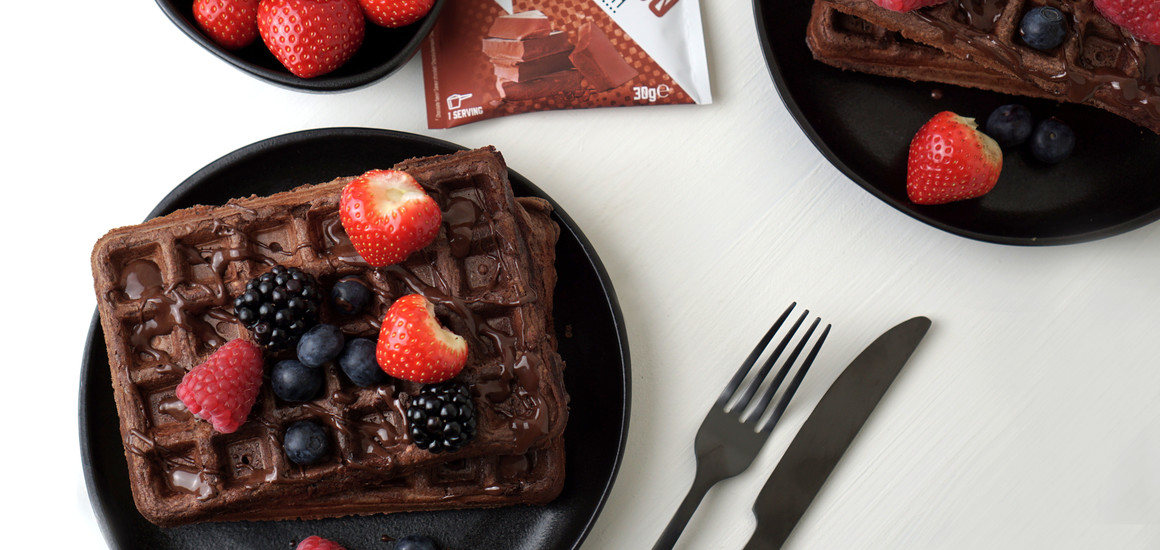 Ingredients:
Chocolate waffles:
5g cocoa powder
1 egg
1 egg white
100g low-fat quark
5g coconut oil
 
Toppings:
50g strawberries
25g raspberries
25g blueberries
25g blackberries
14g dark chocolate


Nutritional values:
Chocolate waffles: 386kcal | 8g carbs | 55g protein | 14g fat | 2g fiber
Toppings: 122kcal | 15g carbs | 2g protein | 5g fat | 4g fibre
Instructions:
 Mix all the ingredients for the waffles in a blender.
 Melt the coconut oil in a preheated waffle iron and pour the mixture in the iron.
 Cook the mixture for 5-6 minutes, until the waffles are crisp and cooked through.
 Serve with the toppings.
Enjoy!