Friday 04 / 06 / 2021 0
High Protein Chocolate Porridge (plant-based)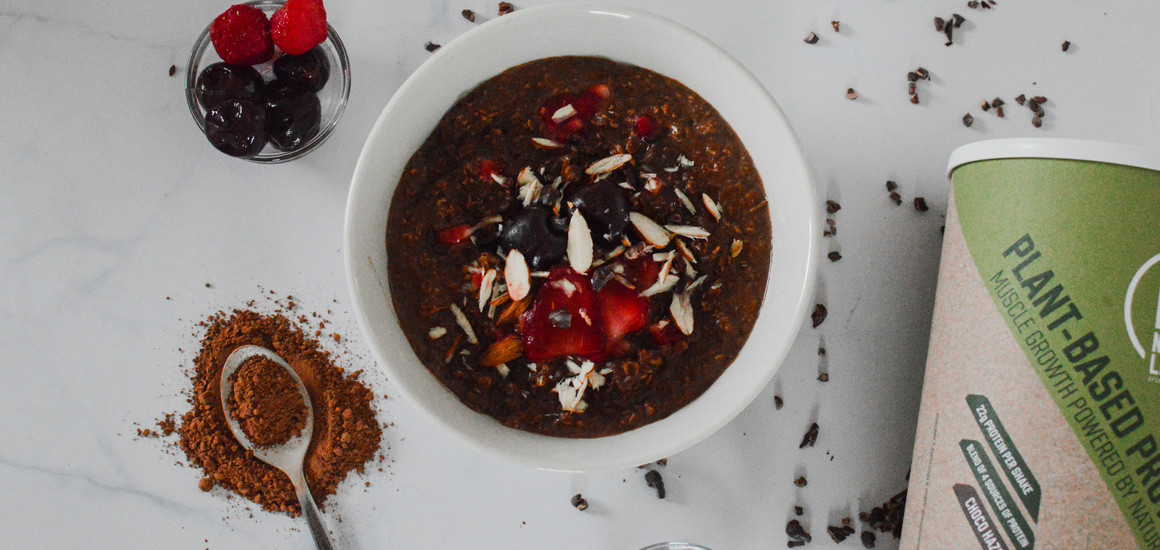 Ingredients (for 1 portion):
60g oats
10g cocoa powder
300ml plant-based milk of choice
1 tsp maple syrup (or sweetener of choice)
Topping:  fruits and nuts
Nutritional Values (per portion):
438 kcal | 33g protein | 11,6g fat | 45,7g carbs | 4,1g fibre
Instructions:
1. Put the oats, cocoa powder and protein powder in a small sauce pan and mix well
2. Add the milk and maple syrup and cook on medium to low heat, stirring well. Let simmer and cook for +/- 5minutes, or until the oats are cooked (depends mainly on the size of your oat flakes) and the mixture has thickened.
3. Serve in a bowl, add your toppings and enjoy!