Wednesday 10 / 02 / 2021 0
High Protein Chocolate Hazelnut Pots (Plant-Based)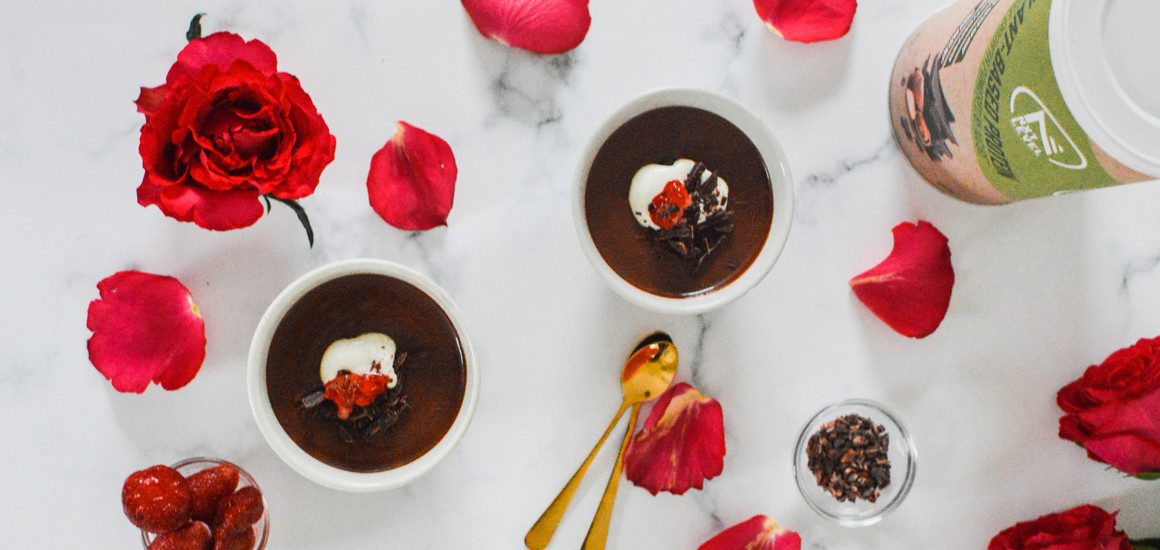 For 4 small pots
Ingredients:
100g unsweetened pure chocolate + 1tbsp of plant-based milk
220ml almond milk (or any non-dairy milk)
6 Medjool dates
Optional: Flavor Drops - Choco Hazelnut
Nutritional values (per portion of 1 pot):
275kcal | 8,6g protein | 11,7g fat | 33,3g carbs | 5,3g fibre
Instructions:
Chop the chocolate into small chunks and place in a bowl. Add the tablespoon of plant-based milk and melt in the microwave.
In a blender, mix together the milk, dates and protein powder until smooth.
Add slowly the melted chocolate and mix until smooth.
Pour into small bowls and place in the fridge overnight.
Add toppings of choice.
Enjoy!