Friday 29 / 11 / 2019 0
High Protein Chocolate Bites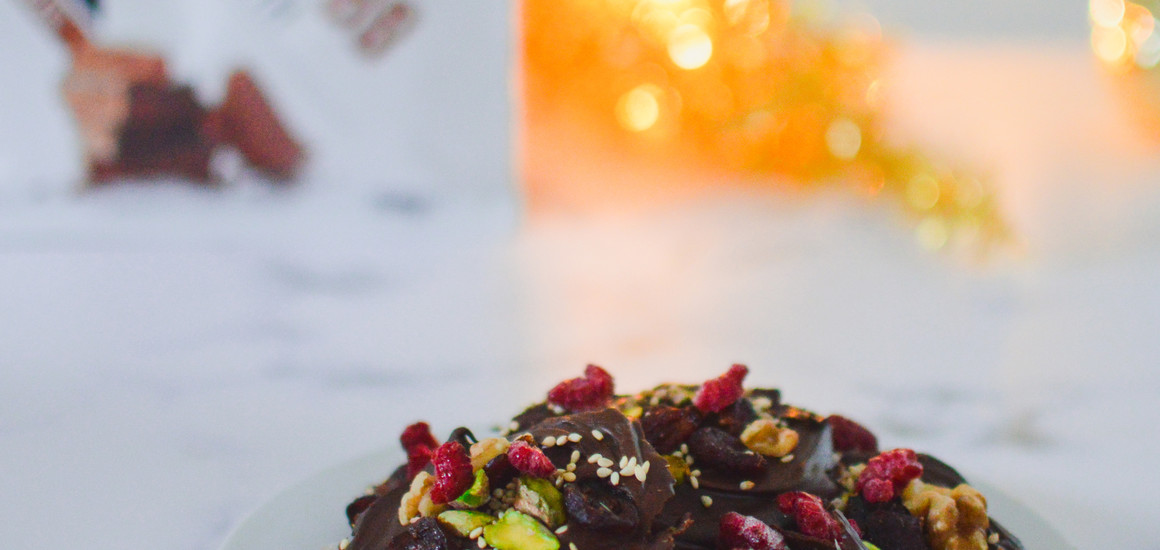 For 8-10 bites
Ingredients:
100g dark chocolate
30g unsweetened warm milk
Topping (of choice): almonds, pistachios, goji berries, coconut, sesame seeds…
Nutritional values (for 1 serving of 2 bites):
248kcal | 8,5g protein | 19,1g fat | 11,0g carbs | 3,9g fibre
Instructions:
Chop the chocolate in small pieces – which will make it easier to melt.
Place 70g of chocolate in a bowl and melt slowly in the microwave for 1 to 2 minutes or with a bain-marie.
In the meantime, blend the protein powder and warm milk in a shaker until completely smooth.
Slowly pour this liquid onto the melted chocolate and mix gently until you get a smooth texture.
Add the rest of the chocolate and continue mixing gently until it melts completely.
Place a large baking paper on baking tray and use two table spoons to form the chocolate bites.
Add the topping of your choice (almonds, pistachios, coconut…) and place in the freezer for half an hour.
Gently take them off the baking paper and store in a cool place.