Friday 07 / 08 / 2020 0
Protein banana peanut ice cream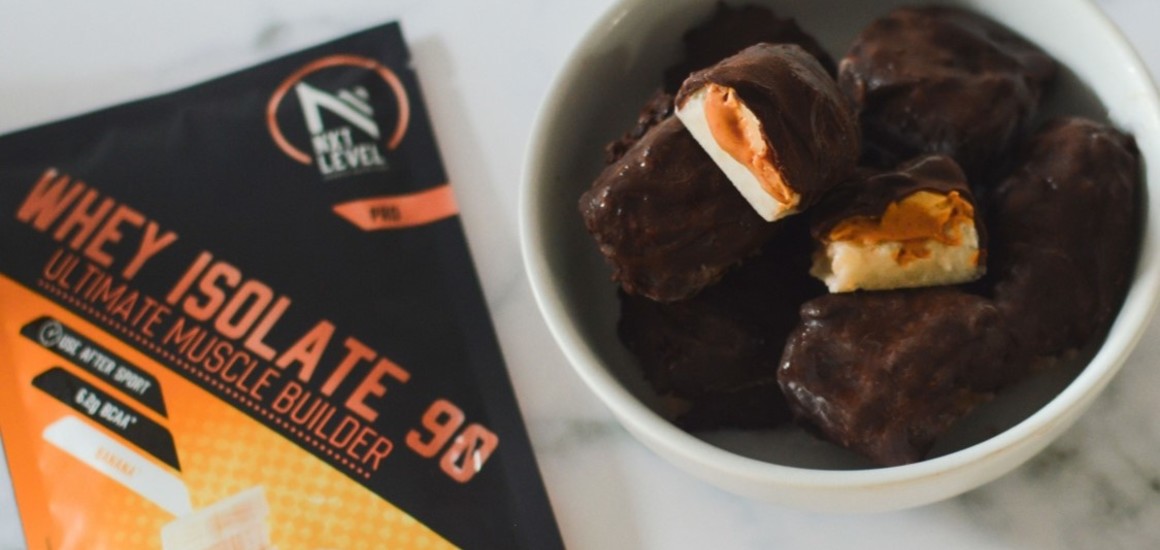 For 5 small ice cream bars or 10 small bites
Ingredients:
2 small ripe bananas (150g)
30g Greek yogurt 0%
5 tsp peanut butter
30g peanuts, unsalted
50g dark chocolate
1/2 tsp coconut oil
Nutritional values (for 1 small bite):
103kcal | 4g protein | 6,8g fat | 6,0g carbs | 1,3g fibre
Instructions:
Mash the bananas, add the yogurt and the protein powder and mix well.
Place the banana puree in silicon rectangle tins, filling them to ¾ approx. You should be able to fill up 5 small tins.
Place in the freezer for an hour, just so the surface of the banana puree is slightly hard.
Add the tsp of peanut butter and top with a few peanuts. Place again in the freezer for approx. half a day. The whole bar has to be completely solid.
Melt the chocolate and coconut oil in the microwave. Cover the ice cream bars with the chocolate sauce and place them back in the freezer for an hour.
When ready to serve, let at room temperature for 5 min.
Enjoy!