Friday 27 / 09 / 2019 0
High protein banana bread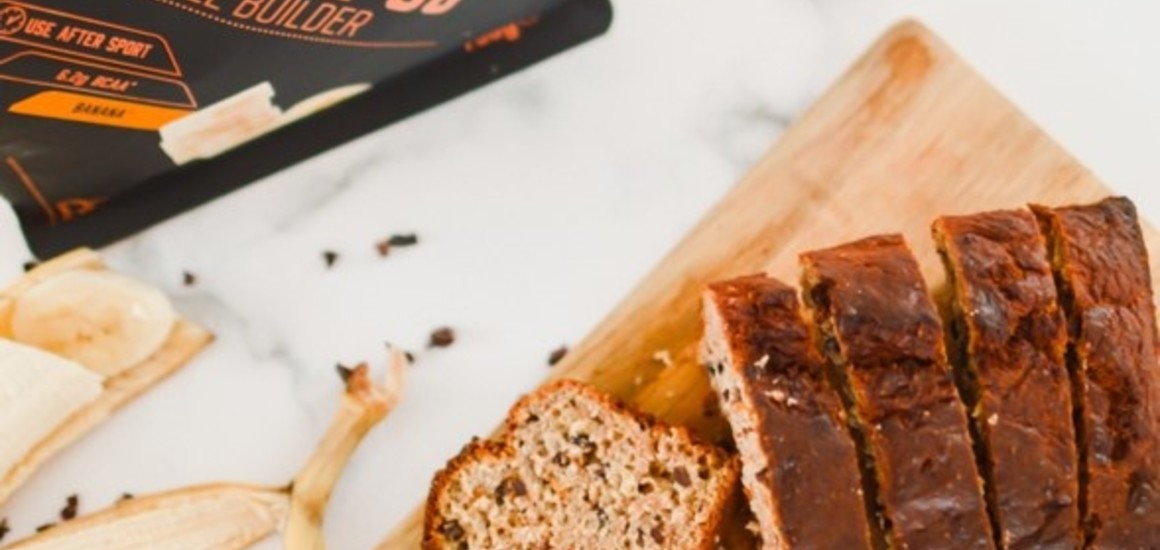 For 1 cake of 10 slices
Ingredients:
3 medium bananas (= 270g approx.), preferably ripe
180g wholemeal flour
80g apple compote (applemoes) 100% fruit – no added sugar
60g coconut oil
3 eggs
1 sachet baking powder
1 tsp vanilla extract
½ tsp cinnamon powder
50g dark chocolate chips
25g pecan nuts
Nutritional values (per serving of 1 slice):
221kcal | 8g protein | 11,8g fat | 19,7g carbs | 2,7g fibre
Instructions:
Mix in a bowl the flour, protein powder and baking powder.
Puree the bananas and mix with the melted coconut oil, apple compote and eggs.
Add the liquid blend to the dry ingredients and combine well.
Add the cinnamon, vanilla, chocolate chips and nuts and combine.
Pre-heat the oven at 180⁰C. Pour the batter into a cake tin and bake for 45 minutes, or until a knife inserted into the center comes out clean.
Remove from the oven and let cool completely before cutting 10 slices.
Enjoy!