Thursday 12 / 12 / 2019 0
High Protein Apple Crumble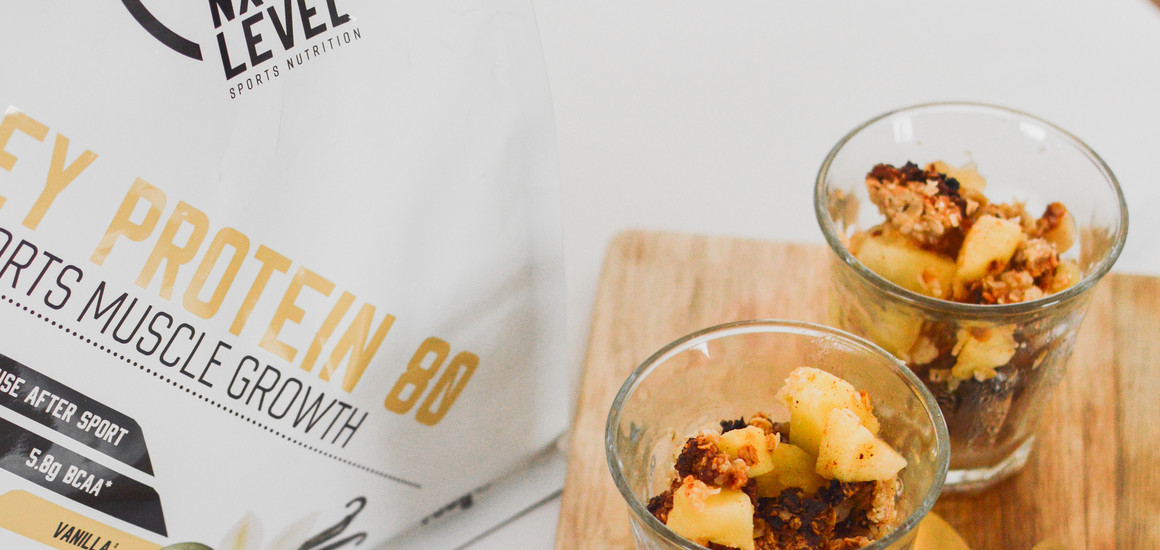 For 2 servings
Ingredients:
2 apples
½ tsp cinnamon
1 tsp vanilla extract
20g oat
15g almond powder
10g honey
10g coconut oil (soft but not melted)
Nutritional values (per serving):
212 kcal | 9,3g protein | 10,3g fat | 19,8g carbs | 3,4g fibre
Instructions:
Peel off the apples and dice in small cubes. Add the cinnamon and vanilla extract. Pour into a small oven dish.
Mix in a bowl the oat, protein and almond powders, the honey and coconut oil. Use your fingers to evenly rub the coconut oil into the powder.
Place the mix of powders on the top of the diced apples.
Cook in the oven for 30 min. at 180⁰C.
Enjoy… Once cooled down!