Wednesday 02 / 01 / 2019 0
High protein spiced vanilla overnight oats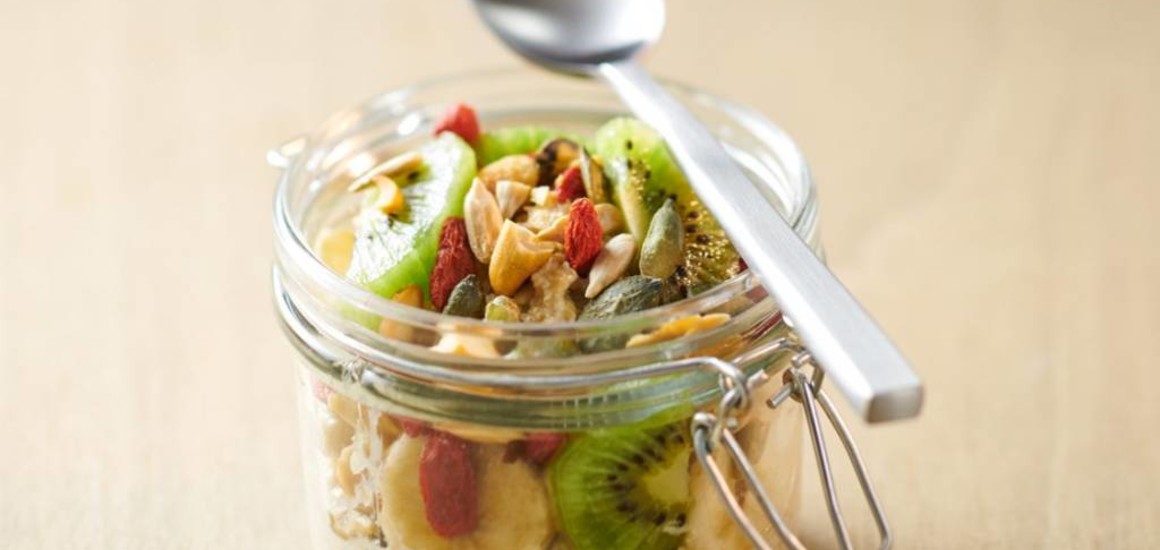 For 1 serving
Ingredients:
50g steel-cut oats
180ml unsweetened vegetal milk of choice
1 scoop Whey Isolate 90 - Vanilla
1 tsp vanilla extract
¼ tsp ground cinnamon
¼ tsp freshly grated nutmeg
Sweetener of choice
Nutritional values: 
339kcal | 34,2g protein | 5,7g fat | 35,8g carbs | 3,5g fibre (sweetened with 1 tsp of honey)
Instructions:
Mix all ingredients in a mason jar or small container, seal with a lid and place in the fridge overnight.
In the morning take out of the fridge, stir and add a little more milk or water if necessary.
Add toppings of your choice (sliced almonds, nuts, fresh fruits…).