Friday 13 / 09 / 2019 0
High protein granola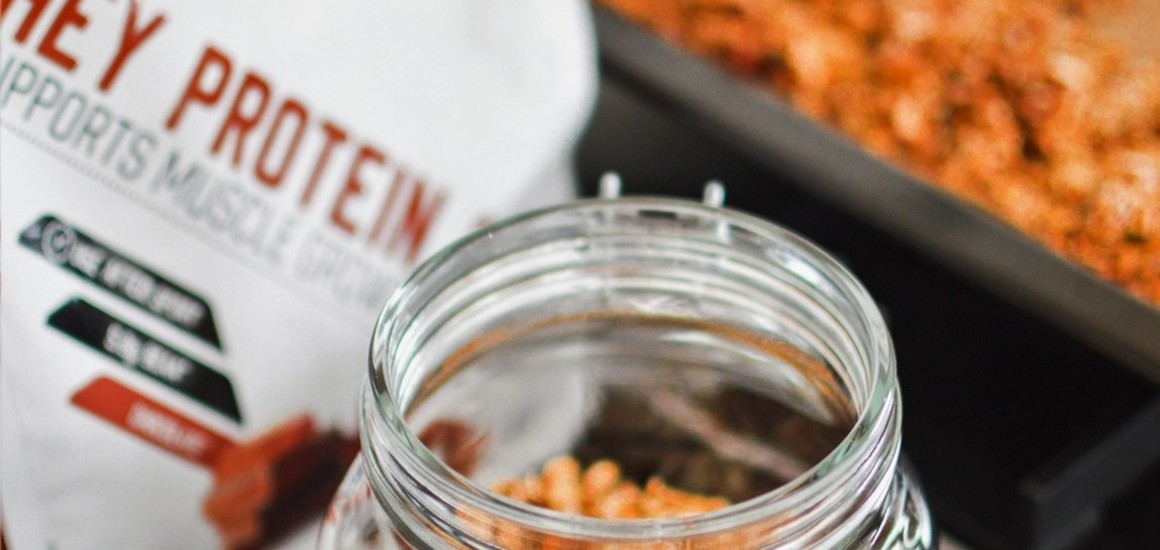 For approx. 20 servings of 40g
Ingredients:
400g oats
2 Scoops Whey Protein 80 - Chocolate
2 egg whites
50g sunflower seeds
65g raw almonds, chopped
65g hazelnuts, chopped
2 tbsp pure cocoa powder
40g honey
40g coconut oil, melted
80g dark chocolate chips
½ tsp of vanilla
Nutritional values (for 1 serving of 40g):
199 kcal | 7,4g protein | 10,8g fat | 16,6g carbs | 2,6g fibre
Instructions:
In a large bowl, place all dry ingredients except the chocolate chips.
Mix gently to combine well.
In a second bowl, mix the coconut oil, the egg whites, the honey and the vanilla.
Pour this mixture over the dry ingredients and mix gently to make sure everything is evenly coated.
Spread the granola onto a large baking sheet with parchment paper.
Bake in a pre-heated oven for 13-15 minutes at 170°C. Stir half way through.
Remove from oven and let cool completely.
Add the chocolate chips ands store in a airtight container.
Enjoy!