Friday 26 / 06 / 2020 0
Coffee vanilla ice cream cups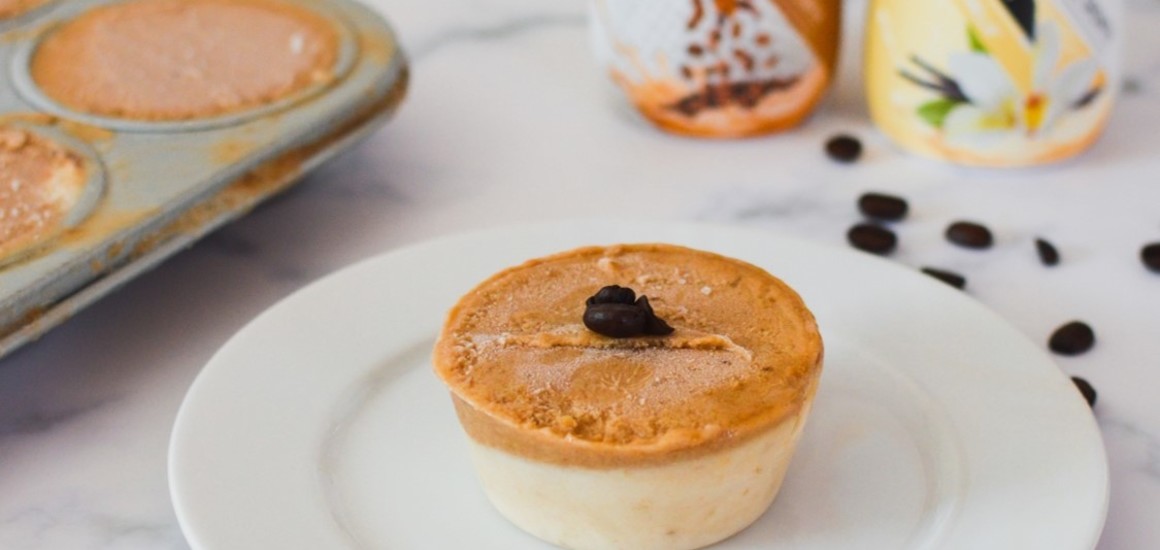 For 6 ice cream cups
Ingredients:
4 big bananas, cut in slices and frozen
½ tsp of vanilla extract (for the vanilla flavor)
6 squares of dark chocolate
1 or 2 tsp of unsweetened almond milk
Toppings (optional): a few Protein Balls - Milk Chocolate
Nutritional values (per serving of 1 ice cream cup): 
123kcal | 5g protein | 2,5g fat | 19,4g carbs | 2g fibre (without protein balls topping)
Instructions:
Mix together the high protein shake vanilla, vanilla extract and 2 big bananas.
Pour the mixture into a muffin tray – until half filled. Freeze for minimum half an hour.
Place the chocolate squares in a bowl and add the unsweetened almond milk. Melt in the microwave and stir well.
Take the muffin tray from the freezer and add 1 tsp of melted chocolate on the top. Freeze again for 10 min.
Mix together the high protein shake coffee and 2 big bananas.
Add this mixture on the top of the chocolate layer, so the tray is completely filled up.
Freeze for a few hours or overnight.
Take out of the freezer 5 min. before serving. Add a few protein balls on the top if you wish and enjoy!