Friday 16 / 08 / 2019 0
Blueberry protein mojito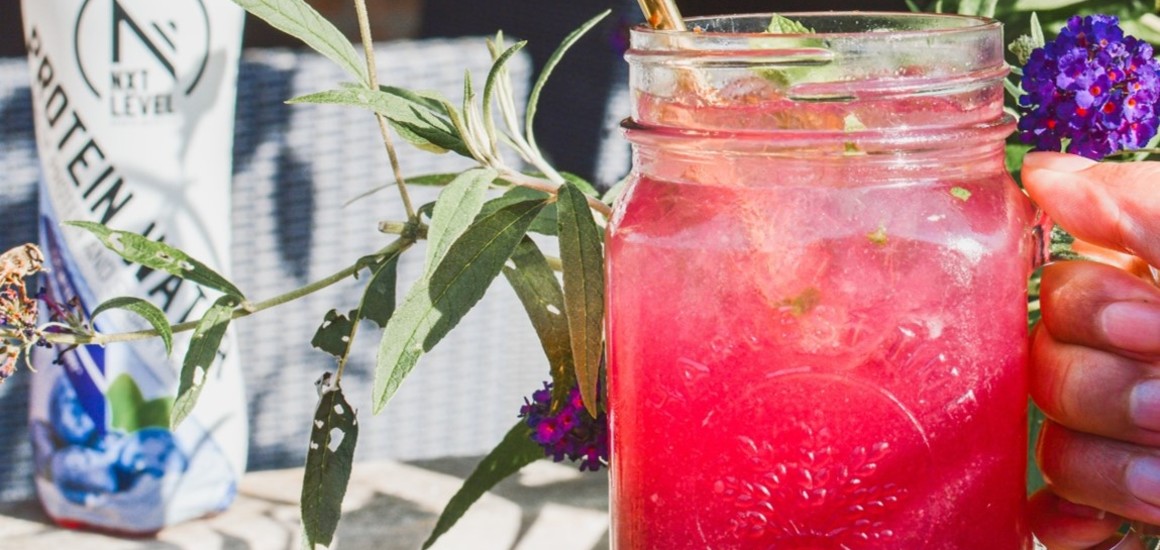 For 1 serving
Ingredients:
200 ml Protein Water blueberry
1 handful of fresh blueberries (10-12)
3-4 leaves of fresh mint
½ tsp of honey
½ tsp of brown sugar
Juice of ½ lime
200 ml sparkling water
2-3 tbsp of crushed ice
Instructions:
Place the blueberries, the mint, the honey, the sugar, the lime juice in a large glass (or mason jar) and muddle until it forms a puree. Add the crushed ice, pour the cold water and protein water!
Enjoy!