Thursday 03 / 01 / 2019 0
Banana protein pancakes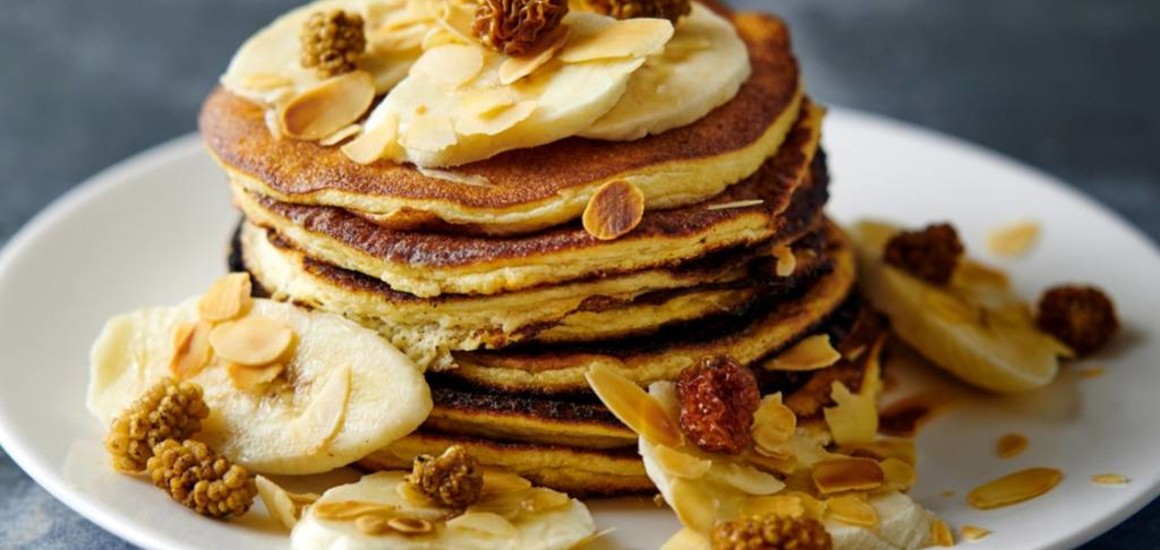 For 1 serving
Ingredients:
Nutritional values:
332kcal | 41,8g protein | 10,2g fat | 17,1g carbs | 1,5g fibre
Instructions:
Mix the mashed banana with the protein powder, the eggs and the baking powder until smooth.
Place 2 to 3 tablespoons of mixture in a hot pan and flip once the pancakes begin to bubble. Cook for 60-90 seconds on each side.
Top with fresh bananas and serve immediately.