Thursday 16 / 09 / 2021 0
The Top 7 Best Supplements For Runners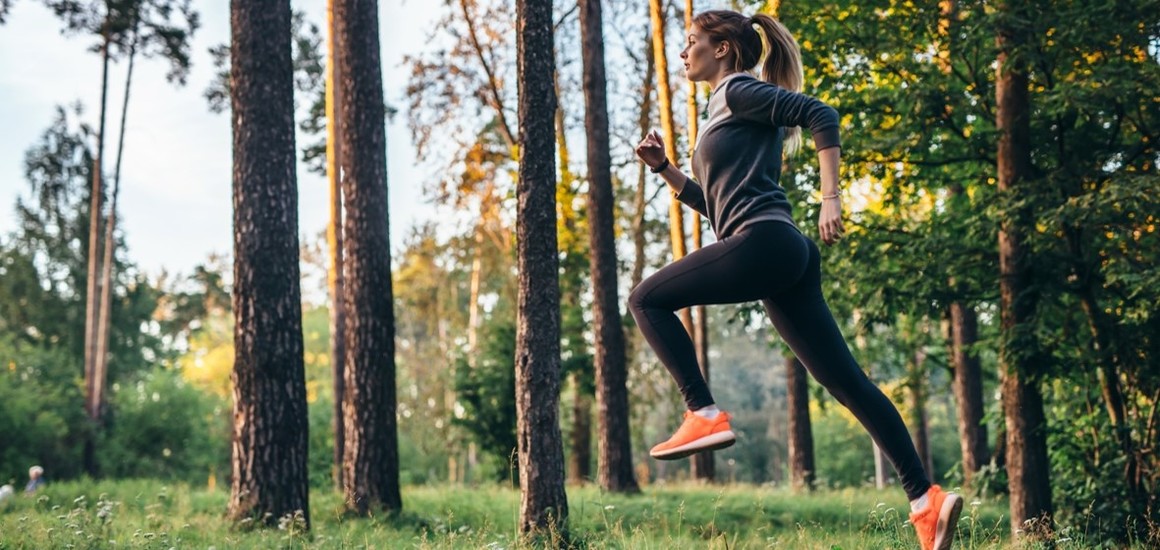 Like any other type of intense exercise, running may put a strain on your body, which is why refueling your body is so important to keep you going in the long run. If you are passionate about running and want to take your performances to the next level, ensuring that you are supplying your body with all the nutrients you need is essential. And this is where supplements can come in handy! Here's our top 7 best supplements for runners.
1. Protein to support muscle maintenance and growth
Protein shakes have become a staple for many athletes and sports enthusiasts, and not without reason! You must have heard it by now: protein supports muscle growth, maintenance, and can speed up muscle recovery. And protein shakes are a convenient and easy way to ensure you're getting enough protein daily, whether you take them before, after or during a run (or at any time of the day). Among the many options available, you'll definitely find a protein powder that suits both your needs and your taste!
Whey Protein 80

is the go-to protein powder for sports enthusiasts wishing to increase their muscle mass or to simply maintain it: it's easily digestible, contains 80% of protein, and comes in 4 delicious flavours. Yum!

If you want to gain muscle mass while keeping your calorie, sugar and fat intake low,

Whey Isolate 90

is made for you! It boasts an impressive 90% protein content, while remaining low in sugar and in fat.

Our

Choco-Hazelnut Plant-Based Protein

is the perfect fit for all types of diets: vegan, vegetarian, dairy-free and omnivore! With its complete protein profile, it provides 22g of plant-based protein per serving.
2. Macro-friendly snacks & drinks to energize your runs 

It's important to give your body energy when you are regularly doing vigorous exercise, such as running. A snack taken 30 to 60 minutes before your run can give you the energy you need to keep pushing your limits. So if you are looking for snacks to fuel up before your run, look no more! Here's our selection of convenient snacks that you can enjoy even when you're… running late!
Who said protein bars cannot be tasty? With its high protein content and delicious taste, our

Muscle Builder bar

is perfect to snack on before or after your run.

Our

Energy Bar

is just what you need to fuel up before a run. This bar combines fast and slow release energy sources and is also a good source of fibre to keep you going when you need it. And if you would rather get a drink, the

Energizer

and its 90g of carbs per serving are perfect for you!

On days when you are racing against time and can't make your own shake, the ready-to-drink

High Protein Shakes

will help you quench your thirst while counting towards your daily protein intake. And if you are craving something refreshing, our

Protein Water

is there for you!

3. Support your overall well-being with these vitamins, minerals & omegas
Your diet plays an essential role in every aspect of your life. And in order to reach your goals, you should make sure your body is supplied with all the nutrients it needs. When you need them, vitamin supplements are a good way to provide you with the nutrients that may be lacking in your diet.
Our

Multivitamins

are a complex of 12 vitamins and 10 minerals, supplying your body with all the vitamins and minerals you need. You no longer need to juggle with caps, tablets and pills! Just one multivitamin tablet a day and you're good to go.





 

Magnesium citrate

supports proper muscle function, protein synthesis and energy metabolism. So if you're a runner, you want to make sure that your magnesium needs are covered!





Omega 3 fish oil

supports the normal function of the heart. Formulated with EHA, DPA and Vitamin E, to help take care of the most important muscle in your body – your heart!
4. Pre-workout formulas to boost your runs
Ever wanted to maximize your performance and strength, fight fatigue and ensure alertness from the start to the end of your runs? Look no more! Our Pre-workout blend, formulated with Creatine, 4 potent amino-acids (L-Arginine, L-Citrulline, β-Alanine and L-Taurine) and a hint of caffeine, can help you take your running performance to the next level.
5. Creatine to go beyond your limits
If you want to boost your performance during your runs, creatine might be just the thing for you! Creatine monohydrate has been shown to improve performance in high-intensity exercises, such as running. Ready to use and convenient, it's a great addition to the daily routine of runners who exercise intensely.
6. BCAA supplements to take your performance to the next level
BCAA, or Branched Chain Amino Acids, play an active role in building and maintaining muscle mass. During exercise, BCAA are used by your body to provide energy, which is why taking it before or during intense workouts and endurance sports (like running) can help maximize your performance. You can find it as a powder and ready-to-drink bottles to suit your needs.
7. L-Glutamine to support muscle recovery
L-Glutamine supports the normal function of your muscles, supplies them with valuable nutrients and can help with recovery after your run. Easily mixable, unflavoured and 100% pure, our powder can easily be added to your pre- or post- workout drinks.
To sum it up…
Running is an intense exercise that challenges your body and tests your endurance. In order to push your limits more and more each time, your body needs to be fuelled the right way. A varied and balanced diet plays a key role in taking your running performance to the next level. But the right supplements can give you the extra boost you need to keep going kilometer after kilometer, and take you to the finish line. Good luck!