Monday 29 / 11 / 2021 0
8 Tasty Seasonal Foods to Try This December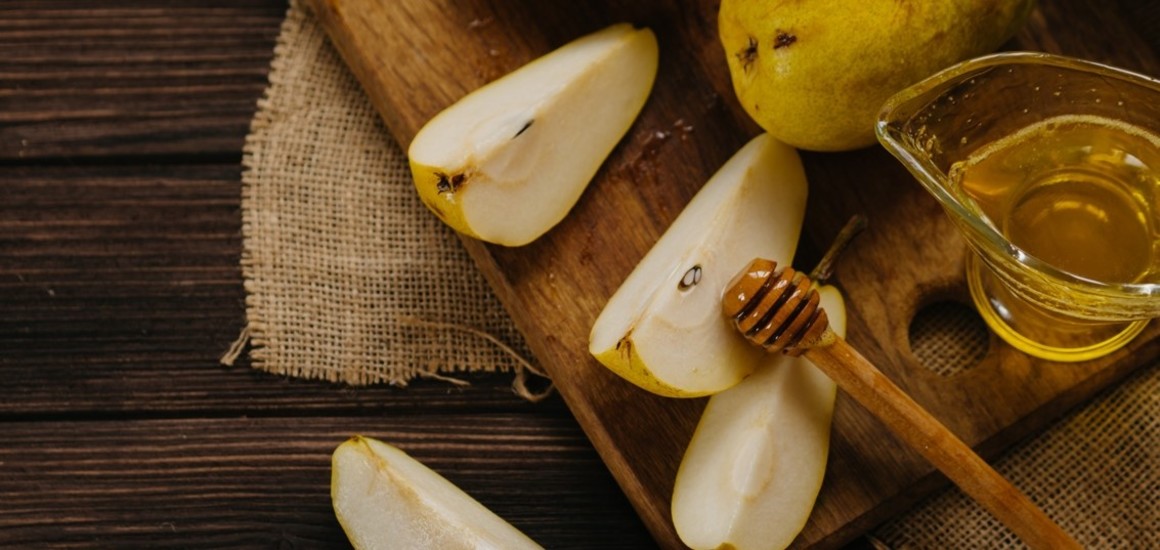 Winter is coming, and all you want to do is to snuggle up in a blanket at home, spend time with loved ones and share hearty, nutritious meals with friends and family. We've got you covered! Winter is the perfect time to rediscover seasonal foods that are not usually in the spotlight the rest of the year. Here are our 8 favourite December seasonal foods and easy recipe ideas for you to try this winter!
1. Something to Sprout About: Brussel Sprouts!
These adorable baby cabbages are super nutritious and can be enjoyed in many, many ways. As the days get colder, you probably want your immune system to be as strong as possible. Well, we've got some good news here! Brussels sprouts are rich in vitamin C, which contributes to the normal function of your immune system. And they also contain vitamin K, which is essential for your bones and promotes wound healing.
You can try them this way…
Roasted to perfection in a gratin, with bechamel sauce. The perfect hearty winter dinner!
Drizzled with olive oil, salt and pepper, then roasted in the oven until crispy.
Sautéed with a bit of oil and added into a stir-fry, with garlic and soy sauce.
2. We Don't Carrot All, Carrots Are Amazing!
With their gorgeous orange shade, carrots are rich in beta-carotene, that your body can convert into vitamin A. And this vitamin contributes to the maintenance of your skin and vision, as well as the normal function of your immune system. Not just for bunnies!
You can try them this way…
Peeled, cut into sticks and dipped in houmous or any other dipping sauce for a light snack.
Drizzled with oil, seasoned with salt and pepper and roasted in the oven for a sweet side to any dish.
Mashed with potatoes in a purée to easily add veggies to your meals!
3. The Zest Is Yet to Come with Citrus Fruits
There are over 100 different varieties of citrus fruits! That leaves you with a lot of choice, and you can be sure to find one you like. They are an excellent source of vitamin C and beta-carotene, and are known for their tangy, sour, refreshing taste.
You can try them this way…
Orange: Freshly juiced to start your day on a fruity note and with a kick of energy.
Clementine: Perfect to pack and enjoy as a snack during the day, no matter where you are. Bonus point: you'll spread a pleasant citrus smell all around you!
Lemon: Squeezed in your water, used as a dressing on a salad or on avocado toast for a flavour boost!
4. A Fruit So Pear-fectly Tasty: Pears!
A good source of potassium, pears are highly nutritious and delicious! Juicy and tasty, they can easily accompany or substitute apples in most recipes and are also just as tasty enjoyed on their own.
You can try them this way…
Peeled or unpeeled, just bite into them and enjoy!
Baked in pies or cakes for a moist, fruity treat.
Caramelised in the oven or in a pan with a hint of cinnamon for a delicious winter dessert.
5. Enjoy Your Kale and Everything Will Be… O-kale!
Kale is a leafy green that is often considered a superfood. And not without reason! It's a good source of calcium, potassium, and vitamin K1. It's also very versatile and can be used in a variety of tasty recipes. We told you, you better eat your greens!
You can try it this way…
Make kale chips by roasting the leaves in the oven with a drizzle of oil and the seasoning of your choice (salt, pepper, paprika, chilli, garlic…). You won't believe the crispiness!
Sautéed in a pan, kale can be cooked like spinach and incorporated in a stir-fry, served with cream, etc.
Blend it in a green smoothie with lemon, apples, bananas and any other fruits and veg of your choice for a quick, nutritious drink.
6. Parsnips Are Rooting for You!
Parsnips might be paler than carrots, but they are just as good as them! They are a good source of fibre and are known for their slightly sweet taste. What's not to like?
You can try them this way…
Peeled, cut into sticks then drizzled with oil and seasoned (salt, pepper, rosemary) and baked in the oven as fries. Yum!
In a purée with cream and rosemary for a hearty side.
In a soup, with onion, garlic and spices, for a warming starter.
7. Squash Your Goals with Winter Squash: Butternut, Pumpkins, Spaghetti Squash…
Did you know that there are more than 100 different types of squash? A go-to produce during autumn and winter, they are rich in beta carotene and potassium. Nutritious and versatile, you can use them in a variety of nourishing and warming recipes, perfect for the colder months.
You can try them this way…
Who doesn't like a good pumpkin soup? Check out our recipe for a High Protein Pumpkin Soup that will leave you satiated and satisfied.
Dice and roast your squash in the oven until it's soft for a delicious side.
Cook and mash your pumpkin, add spices and sugar and turn it into a pumpkin pie for a tasty, rich dessert.
8. Drop It Like It's Hot (Chocolate)!
There is no better season than winter to enjoy a hot chocolate! We have the perfect recipe for a High Protein Hot Chocolate that is not only delicious and suitable for vegans, but also rich in protein. And if you want to give it a twist, there are plenty of exciting flavours you can add to your hot chocolate: peppermint, cinnamon, peanut butter, vanilla, ginger, etc. Our Flavor Drops such as Chocolate Hazelnut, Cappuccino, Dulce de Leche and Stracciatella are the perfect match for your hot chocolate!
To sum it up…
The months of winter are cold and often a bit grey, but that does not mean they should be bland and tasteless! With plenty of tasty, festive foods being in season in December, you can have fun trying out new recipes and flavours this winter. Happy holidays and stay warm!