Thursday 02 / 09 / 2021 0
8 Supplements to Help You Reach Your Fitness Goals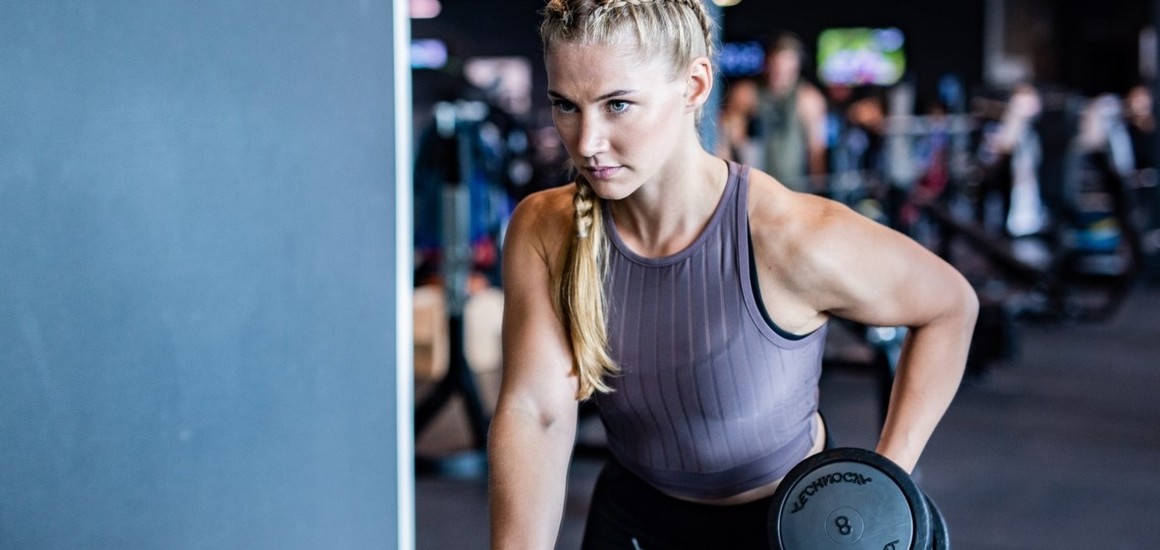 If you are following a varied and balanced diet that matches your needs and a well-thought-out workout plan, you may have already noticed some progress towards your fitness goals. First of all, congrats! Exercising regularly allows you to build muscle and endurance, which will in turn help improve your athletic performance. But if you want to make the most out of your efforts, the right supplements can give you that extra boost you need to take your progress to the next level. Here's a list of 8 of our favourite supplements to help you reach your fitness goals!
1. Protein Powders to Step-Up Your Workout Game
It's not a secret anymore: protein supports muscle growth and maintenance. And protein is essential for all human beings! Even if you don't work out, you need a certain protein intake each and every day. So, if you do work out, and especially if muscle growth is one of your fitness goals, it's essential to ensure that your daily protein intake is sufficient. This is where protein powders can come in handy: they are an easy and convenient way to add more protein into your diet when you need it (meaning: if you are not able to get all of your protein out of your diet). What's more, there's a protein powder for every taste! Not only can you easily make a tasty protein shake in a few minutes, you can also use them in various recipes and enjoy them on any occasion. And don't forget your shaker for lump-free shakes! 
2. Macro-friendly snacks to keep you going during the day while staying on track with your fitness goals
When you are out and about, caught up in your busy lifestyle, it can be tempting to snack on anything you can find in your cupboards or in the store. However, choosing the macro-friendly snacks can actually help you in achieving your fitness goals. Snacks that are rich in protein can keep you feeling fuller for longer and help you maintain your muscle mass. And when you feel like you need to fuel your workouts, snacks that are rich in carbs are perfect to give you that boost of energy.
3. Burner Supplements to Support Your Weight/Fat-Loss Journey
At NXT Level, we don't believe in magic pills. Our Burner Caps are designed to complement your hard work and balanced diet, giving you the boost that you need to make the most out of your workouts. The caps are a complex of 8 active ingredients: caffeine and guarana, to give you energy; choline and chromium, to support your diet; green coffee, green tea, capsicum extract and L-Carnitine, to support fat loss.
L-Carnitine is also a main ingredient in our Burner sports drinks, allowing fatty acids to be used as a source of energy. With just 5 calories, sugar-free and fat-free, these are the perfect drinks to sip on before or during your workout.
4. Vitamins, Minerals & Omega to Support Your Well-being
If you already have a healthy and balanced diet, you should be able to get all the vitamins and minerals you need from the food that you eat. However, there can be times when a vitamin supplement may benefit you: for people who follow specific diets, for example, or at different points of your life. Not only do vitamins and minerals support your overall well-being, they are also essential to support muscle function and energy, which are especially important when you are working out!
5. Pre-Workout Formulas to Fuel Your Workouts
Our Pre-workout blend contains Creatine, 4 potent amino-acids (L-Arginine, L-Citrulline, β-Alanine and L-Taurine) and a hint of caffeine to really take your workouts to the next level. Its main benefits? Maximising performance and strength, fighting fatigue and ensuring alertness from start to finish. The perfect formula to get the most out of your training efforts!
6. Creatine to Boost Your Performance
Ideal for high-intensity sports, our Creatine Monohydrate increases physical performance in successive bursts of short-term exercise, allowing you to push yourself to the limit. Ready to use and convenient, it's a great addition to the daily routine of athletes and fitness lovers who exercise intensely.
7. BCAA Supplements to Maximise Your Performance
BCA-what? Branched Chain Amino Acids, aka BCAA, play an important role in muscle growth and muscle maintenance. Available as a powder and ready-to-drink bottles, BCAA can help you maximise your performance, and is suitable for all sports!
8. L-Glutamine to Support Muscle Recovery
L-Glutamine is the most prevalent amino acid in muscle, where it accounts for 60%! It also contributes to the normal function of your muscles. Our powder is made of 100% L-Glutamine, easy-to-mix and unflavoured so that you can easily add it to your pre- or post- workout drinks.
To sum it up…
When you are looking for a little help to reach your fitness goals, you can feel a bit lost among all the available supplements and their many promises. Here at NXT Level, we don't believe in magic pills or powders. Instead, we know that consistently putting in the work and following a balanced diet that matches your needs is what can give you the results that you want. When you need us, we are here to assist you along the way, with high-quality supplements for every body and every goal. And for anyone that would like more guidance on the nutrition side, you can check out our bundles that contain free guides, including meal plans and recipes. Best of luck with your fitness goals!