Friday 26 / 02 / 2021 0
6 Good Reasons to Add More Plant-Based Foods Into Your Diet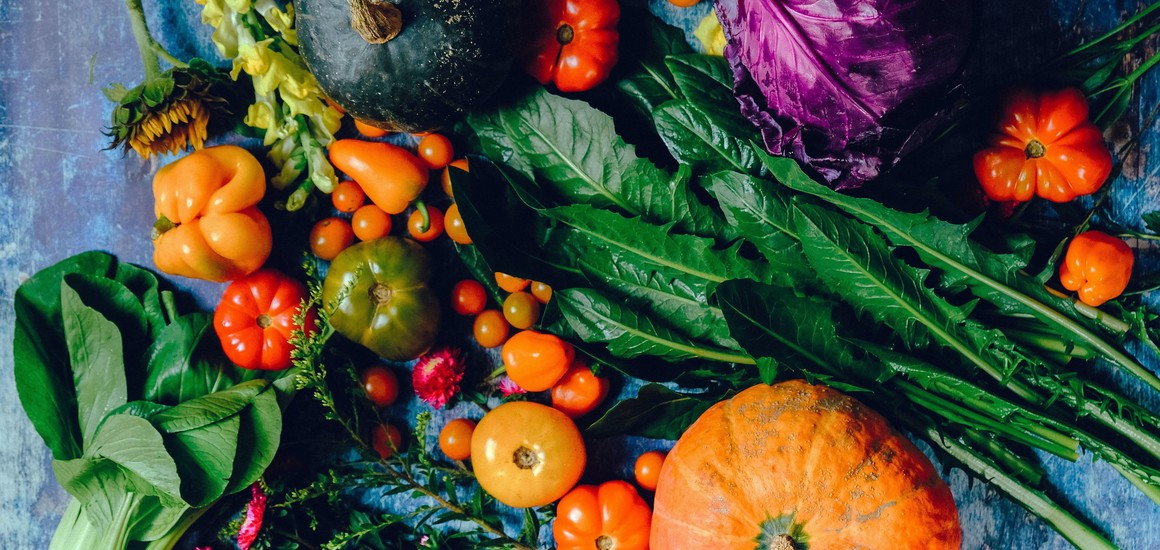 Vegetarian, vegan, flexitarian… All of these diets seem to rise in popularity nowadays. They all share the same principle: to have a diet consisting of more, or only plant-based foods. But why are plant-based diets under the spotlights right now? What are the benefits associated to them? Are they worth adopting partially (flexitarian), totally (vegan) or with a few exceptions (vegetarian)? Here are six good reasons for you to consider adding more plant-based foods to your diet.
Plant-Based Diets Are Focused on Well-being
It's no secret that eating fresh fruits and vegetables is good for you! Adding more plants, including fruits, vegetables, whole grains, legumes, seeds and nuts to your diet, as well as reducing your intake of processed food, can be beneficial to your overall well-being. Nutritious wholefoods help fuel your entire body, from your brain to your muscles, skin, hair, etc. The high amount of fibre that wholefoods contain also can help you feel fuller longer and support a proper transit… Glamorous, right? If you are unsure where to find all the nutrients you need in plant-based foods, you can check out our list here.
Plant-Based Diets May Have a Lower Environmental Footprint
Meat production has an impact on the environment, and reducing your consumption of animal products can help you become more environmentally friendly. However, when switching to a plant-based diet, only buying products that travelled 8000 km before they reach you might not be the most environmentally-friendly decision. Therefore, you can support the local economy by purchasing sustainable produce instead, that are in season! Seasonal fruits and vegetables taste much better, and they can help you diversify your diet throughout the year.
Plant-Based Foods Allow You to Expand Your Culinary Horizons
Do you feel like you are always eating the same meals? Did you know that there are over 20,000 species of edible plants in the world? That is a lot of new foods for you to try! Have you ever had BBQ pulled jackfruit? Chia seeds pudding? Or black bean burger? Plant-based foods are super versatile and can be used in so many recipes, the only limit is your imagination. Your taste buds will thank you when you try all these new, exciting flavours.
A Plant-Based Diet Can Help You Learn and Master New Recipes
Picture this: it's Sunday evening, you want to bake a chocolate cake, but you're out of eggs and all the shops are closed. Wouldn't it be amazing if you knew exactly what you can use to substitute for eggs in a case like this one? Nowadays, easy-to-follow vegan recipes that do not use weird ingredients are widely available. We have some of our own here on our website, for example these delicious high protein chocolate hazelnut pots. Another bonus is that vegan recipes can accommodate people who suffer from egg and/or dairy intolerance. So what's not to love?
A Plant-Based Diet Will Take You to Awesome Food Places
Vegetarian and vegan restaurants are getting more and more popular, and many of them now offer a large variety of dishes that can accommodate all of your preferences. From fine dining to snack shops, salad bars and Asian cuisine, there's a vegan restaurant for every taste somewhere in the world. So if you are a foodie who enjoys trying out new dishes, you shouldn't miss on them! And if there aren't any plant-based restaurants close to where you live yet, you can just try a new vegetarian or vegan option next time you go out to eat. Who knows, you might discover your new favourite food that way. 
A Plant-Based Diet Can Make You Part of a Community
With more and more people taking an interest in plant-based foods, communities have formed to share recipes and advice, discuss local food places and new plant-based product launches. This could be the perfect occasion for you to meet and get to know people who share the same interests as you, so make sure to check out plant-based communities in your area.
Take-away
Every small change makes a difference, and you don't have to go from one extreme to another. It's OK to take your time and figure out what is best for you! Finding the right balance that makes you feel good is what matters in the end. So go out there, explore new foods, and enjoy yourself in the process! If you would like to start adding plant-based foods into your diet, check out these five easy steps.