Monday 27 / 12 / 2021 0
5 tips to get back on track after the holidays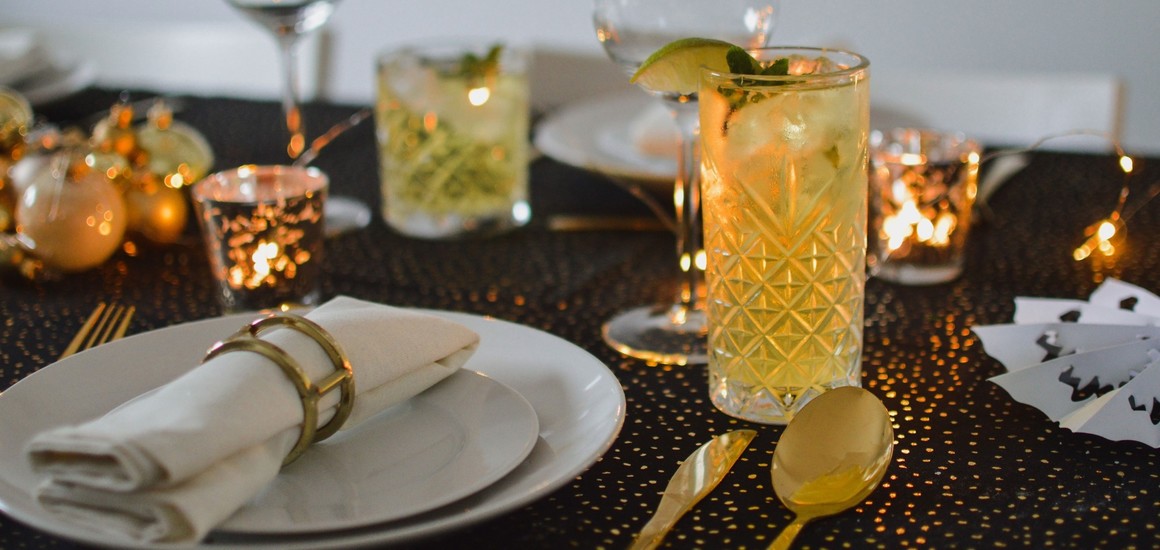 Ahh, the holiday season… The perfect time to slow down, reconnect with family and friends, share presents and scrumptious dinners! But if you feel like you have overindulged a bit during the holidays, no need to feel guilty or blame yourself for it. It's all part of the holiday fun! Instead, try to move forward and refocus on your health and fitness goals. What matters more is what you decide to do now, so don't put yourself down! Here are 5 easy tips to get you back on track in no time after the holidays.
Remember your reason why
With a fresh new year on the horizon, it's time to focus on yourself. Take some time to appreciate what you have achieved all throughout your journey: you should be proud of your progress! Don't beat yourself up if you have not been on top of your diet or workout plan during the holidays, life happens! Instead, remember what pushed you to start your health and/or fitness journey and use that motivation to start the year off on the right foot. It's time to move on!
Review your goals & make them SMART
How long ago did you set up your goals? Are they still relevant to you right now? Take a moment to evaluate your progress and rethink your goals accordingly. Maybe one year ago your goals were to lose weight, but now you want to focus on building muscle? Or maybe you were set on exercising twice a week, and you now want to push yourself more and dedicate more time to your workouts? Whether you decide to change them or not, make sure the goals you set are SMART: they should be Specific, Measurable, Achievable, Relevant and Time-bound. This will allow you to track your progress more easily and define realistic deadlines for each of your goals. Remember that this is not a race or a competition! Just take it one step at a time, and don't give up.
Your new best friends: meal planning & prepping!
If you plan your meals for the week, you are more likely to stick to your plan and not be tempted by other foods. Moreover, this allows you to stay organised with your grocery shopping and save time thinking about meal ideas and cooking every day. If you need help coming up with meal ideas, you can check out our Nutrition Booklets that come with a 30-day meal plan and easy recipes. When you have decided on your menu for the week, you can make your shopping list accordingly and only buy what you need at the grocery store! Once you have gathered everything you need at home, you can start your meal prepping: wash, peel and cut the veggies that you need, prepare and portion any ingredient that you'll need, cook in large batches (for example, soup, curry, etc.), or cook and freeze the meals you'll have later. Easy peasy, and no more coming home late after work, being super hungry and having to wait for your meal to be cooked!
Clear out your fridge and pantry to start afresh
With an organised kitchen, you'll be much more likely to have a clear mind that will allow you to really ground yourself and concentrate on your goals. If your fridge is filled to the brim with holiday leftovers, pastries and all sorts of treats, it will make it more difficult for you to stick to a meal plan, or even just to buy and store the food you need. Try to either finish the leftovers and holiday foods quickly or pass them to family members or friends who would enjoy them. Make sure to also clear out any food that might have gone bad, and try to keep your fridge and pantry clean and organised so that you can get a fresh new start!
Adopt healthy habits in all aspects of your lifestyle!
Breaking news: healthy lifestyle habits are not limited to your diet and workout plan! Of course, these are two important aspects that you should not neglect, but there is more to it. If you want to stay on top of your shape during the new year, it's important that you do not limit your efforts to diet and exercise only.
Instead, make sure you also have good sleeping habits: sleep is an essential part of your well-being, and plays an important role in recovery. Your sleep quality can also impact other parts of your life, such as your hunger, mood, productivity and energy levels. It is recommended that most adults should sleep at least 7 to 9 hours every night. So make sure you get that quality sleep time every night!
Another important part of your well-being is hydration! Good hydration plays a role in many important bodily processes, affects your mood and productivity, and supports your physical performance. Your daily water intake recommendation may vary depending on factors such as your gender, age, level of activity and environment, but generally speaking, it is recommended that adults drink at least 1.5 to 2 litres of water every day.
Last but not least, health and fitness journeys often focus mainly on physical health, but your mental health should not be overlooked. Try to learn techniques to cope with your stress, and don't be afraid to take a break when you need it. Reach out to your friends and family when you need support, and remember to save time for yourself in your busy schedule. You should dedicate some time to relax and have fun too! That's an important part of your well-being too, and you deserve it.
To sum it up…
As the holiday season comes to an end, it can be difficult to know where to start again when it comes to your health and fitness journey. This is the ideal time to refocus on yourself and re-evaluate your goals as the new year begins. Once you are sure of what your motivation really is, you can start organising and challenging yourself to achieve all the goals you have set. Good luck, and happy new year!