Monday 06 / 09 / 2021 0
15 tasty snacks to ease back into work or school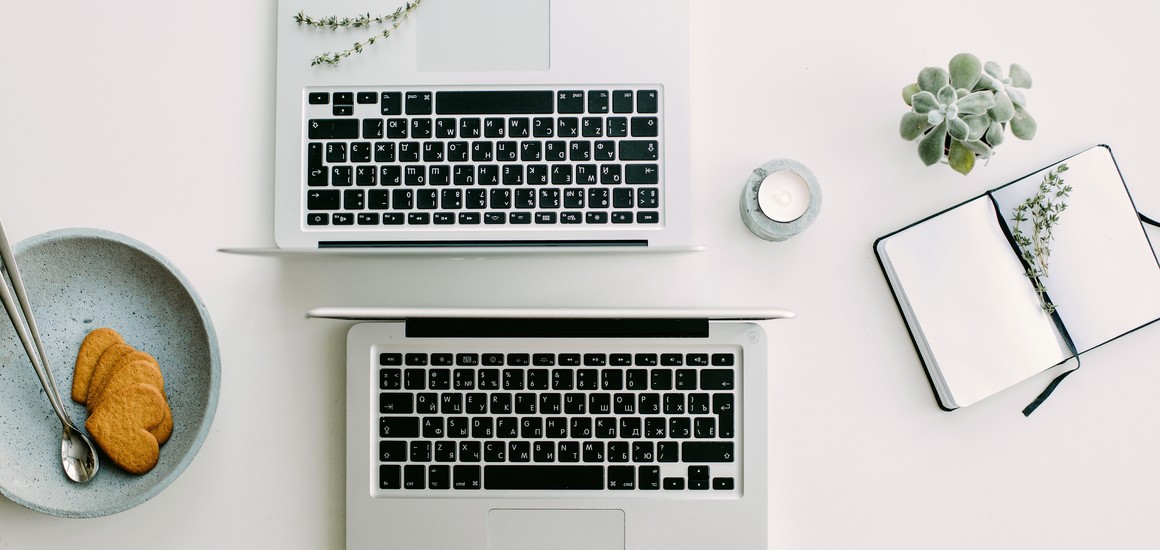 It can be hard to get back into the swing of things after a summer spent trying out new outdoor activities, going on fun day trips, and enjoying good times with your friends and family. Do you know what can make it better, though? Snacks! Whether you're about to go back to school or to the office, there are plenty of snacks you can take with you to make things a little sweeter and keep you focused throughout the day. This is our selection of 15 snacks that are not only nutritious and delicious, but also super easy to pack and take to work with you. And if you're feeling generous, you can even share them with your friends and colleagues!
At 10 am: Snacks to satisfy your hunger
You're only a few hours into your shift, and your stomach is already rumbling? Time to reach for a snack that is rich in protein! Did you know that protein is the most filling nutrient? So, if you tend to feel hungry during the day, make sure your protein intake is sufficient. Foods that are rich in fibre can also help you feel fuller for longer periods of time, because your body takes more time digesting them. So check out these filling snacks that you can easily take with you to school or to the office:
NXT Level Muscle Builder bar: Raspberry Cheesecake, Salty Peanut, Caramel Cookie
These bars are perfect to have on the go and will provide you with 20g of protein per bar. They're super convenient to take with you at work!


NXT Level Crispy protein balls: Milk Chocolate, White Chocolate & Apricot
These crispy protein balls are rich in fibre as well as protein, and they contain 15g of protein per 42g serving. Perfect to snack on throughout the day!
Chocolate and raspberry protein brownies
Calling all chocolate lovers! These protein brownies combine chocolate and raspberries for an indulgent treat that will definitely help you get through the day. With 8,2g of protein per serving, these brownies are sure to satisfy your sweet tooth wherever you may be.
Salted caramel protein balls
These caramel protein balls are perfect to nibble on while you're at work! With 5.7g of protein per serving, they are super easy to make (and even easier to eat!).


Nuts: almonds, cashews, hazelnuts, walnuts… Pick your favourite ones!
Nuts are not only delicious, but they are also super nutritious: they're rich in healthy fats, protein, vitamins and fibres. For example, almonds contain 6,3g of protein per portion of 30g, and cashews contain 6,2g of protein per 30g. Moreover, they're easy to pack and take with you when you're on the go. You can enjoy them wherever you are: at work, at school, when you're out… Enjoy!
At 1 pm: Snacks to keep you cool
Long days at work or school can seem overwhelming. Luckily, those refreshing snacks can help you get through the day when you need a little bit of refreshment. Drinks, fruits and veggies are your best friends when you want to cool down! Not only can they help you stay hydrated thanks to their water content, they also provide you with valuable vitamins and minerals. Here's a selection of our favourite snacks that will help you keep cool during your busy day:
NXT Level High protein shake: Chocolate, Vanilla, Ice Coffee
With 25g of protein per bottle and 3 flavours to choose from, our ready-to-drink protein shake is the perfect companion to your busy everyday life. No need to add water or anything to it! Just grab it, shake it and enjoy.


Fruit & veggie smoothies
It's so easy to increase your fruits & veggies intake with smoothies! All you need is a liquid base (water, coconut water, green tea, …), some vegetables (spinach, kale, celery, carrots, cucumber, beets, …) and the fruits of your choice (bananas, berries, pineapple, …). Just blend everything together and you'll get a healthy, tasty cocktail of vitamins. You can even add a teaspoon of chia or flaxseeds to the mix for extra health benefits, or a scoop of your favourite protein powder.


A serving of fresh berries
You know what they say, fruits are nature's candy! Not only are berries really tasty, they're also rich in fibre and provide a lot of valuable nutrients. They are super easy to pack in a container and take with you anywhere you go.


Any fruits you like: bananas, apples, peaches, apricots, plums…
What's great about most fruits is that they don't need any preparation whatsoever beforehand. You just have to wash their skin gently before packing them, and they're ready to eat! For juicer fruits or ones with a thick skin, just peel and cut them into cubes beforehand, and store them in an airtight container you can take to work. Don't forget to bring a spoon or fork!


Carrot, cucumber & celery sticks with a hummus dip
Refreshing and super easy to prepare! Just peel your carrots and cut them into sticks, then do the same for the cucumber and celery. Store your veggies in an airtight container and you're ready to dip away whenever you want! Hummus is traditionally made with chickpeas, tahini (sesame seeds paste), olive oil and garlic. It is naturally high in healthy fats thanks to its sesame seed and olive oil content and is also a good source of protein and fibre. As for carrots, cucumber, and celery, they are packed with vitamins and minerals that contribute to your well-being. What's not to like?
At 4 pm: Snacks to give you energy
It's normal to feel tired at some point during the day, but that can affect your work and productivity. Having snacks at regular intervals can help keep your energy levels stable. Carbohydrates are one of your body's main energy sources, so reach for high-carb snacks when you need energy! Here are some of our favourite tasty snacks that are high in carbs:
NXT Level Peanut boost bar(plant-based)
In just one bar, you'll get a tasty mix of nuts, raisins and dried berries, sesame and pumpkin seeds with chocolate. Our Peanut Boost bar provides you with 9,3g of protein and 22,6g of carbs per bar. Perfect to enjoy on the go!


Protein chocolate popcorn
Popcorn is a whole grain, which means it is high in fibres and complex carbs. It is also really convenient to have on the go! This recipe calls for only four ingredients and is a healthy alternative to pre-made popcorn. With 32,7g carbs per serving of 50g, this popcorn can give you a nice energy boost when you need it the most! When you take it to work, remember to keep your chocolate popcorn in the shade or in a cooler to keep the chocolate from melting!


Protein biscuits
Spread the love with these adorable heart-shaped protein biscuits! With 9,1g of protein and 25,3g carbs per serving, they will keep your heart and your stomach full.


High protein choco sticks
These tasty chocolate sticks provide you with 9,4g of protein and 14,9g of carbs per serving and are perfect to take with you on the go. You won't even get any chocolate on your hands!


Trail mix
If you want more than just plain nuts, why don't try a trail mix? Most trail mixes include a combination of nuts, seeds, granola and dried fruits. It's easy to make your own at home! You can pick your favourite nuts (almonds, cashews, peanuts, walnuts, pecans…), your favourite seeds (sunflower, pumpkin, flaxseeds, sesame…), some dried fruits (cranberries, berries, raisins…) and anything else you'd like to add (chocolate chips, pop corn, …). Just combine everything, put your mix in a resealable bag or any other container and there you have it! Perfect to take with you anywhere and snack on during the day.
To sum it up…
Snacks are a great way to keep your energy and productivity levels as high as possible all throughout the day. This can be especially useful when you are trying to get back into the groove after summer. Don't forget to stay hydrated and take little breaks when you can, which can help you focus better on your tasks. So pack a few snacks before you head out and have a great day! And if you need a backpack that is big enough to hold all your belongings, snacks and lapt